Lebonan
Lebanese army regains control of Hamra hill after heavy clashes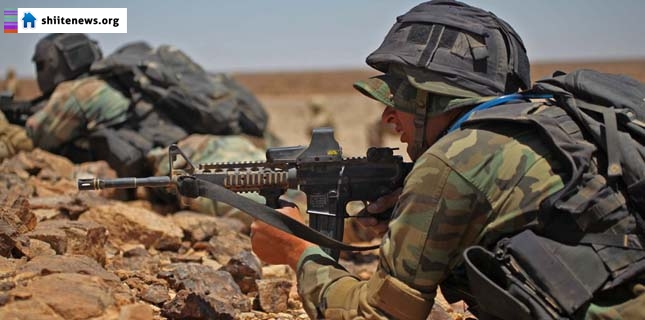 The Lebanese military has regained full control of the Hamra hill after heavy fighting with Takfiri militants on the outskirts of Ras Baalbek in northeastern Lebanon.
This came after Lebanese troops expelled hundreds of the Takfiri militants who had infiltrated into the troubled region close to the Syrian border on Friday morning.
Security sources say the Lebanese soldiers also fully control an advanced surveillance military post located in the area of the clashes.
Earlier in the day, the Takfiri militants launched a massive attack on army positions in the region. The army brought in reinforcements to deal with the worst attack of its kind since August in the area.
A Lebanese military statement said on Friday that the violent clashes between the Lebanese army and Takfiri militants have claimed the lives of several Lebanese soldiers.
"There are martyrs and wounded men among the ranks of the Lebanese army, and we have killed and injured several of the attackers," the statement read.
It added that the Lebanese army would intensify its measures on the Syrian border to counter all the terrorist attacks and infiltration attempts.
Ras Baalbek is located near the town of Arsal, where Takfiris killed and kidnapped some two dozen Lebanese soldiers in August 2014.
The Lebanese army has been targeted by repeated terror attacks by Takfiri terrorists in the vicinity of Arsal since the outbreak of the foreign-backed war in neighboring Syria in early 2011.
Meanwhile, the ISIL Takfiri terrorists and the al-Nusra Front terror elements still hold 25 Lebanese soldiers and police officers captive on the outskirts of Arsal, over five months after kidnapping them during a five-day battle in the border town.
Takfiri groups, with members from several Western countries, control swathes of land in Syria and Iraq, and have been carrying out horrific acts of violence such as public decapitations and crucifixions against all communities such as Shias, Sunnis, Kurds, and Christians.