Lebonan
Lebanese caretaker PM Diab Pays Tribute to Qana Massacre Martyrs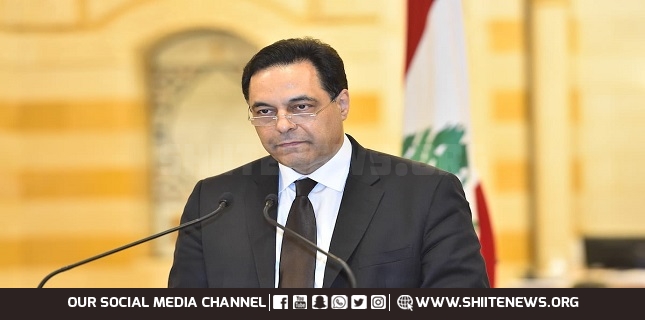 Lebanese caretaker Prime Minister Hassan Diab paid tribute on Sunday to martyrs of Qana massacre which was committed by Israeli enemy in the 1996 April aggression on Lebanon.
"Today we remember the first massacre of Qana, and a quarter of a century has passed since that black day which claimed the lives of 105 innocent men, women and children," Diab said in a statement released by his press office.
"Qana is the story of the wounds of a nation, carried by innocent Lebanese children on their small bodies. It is a stigma against its perpetrators in the history of humanity. God bless the souls of Qana's righteous martyrs."
On April 18, 1996, Israeli occupation forces fired artillery shells at a United Nations compound. At least 105 Lebanese civilians, who had taken refuge in the compound, were martyred.
The attack also injured 116 others. It was a part of Israeli aggression, dubbed "Operation Grapes of Wrath", which lasted 16 days.