Lebonan
Lebanon pays tribute to assassinated top Iranian anti-terror commander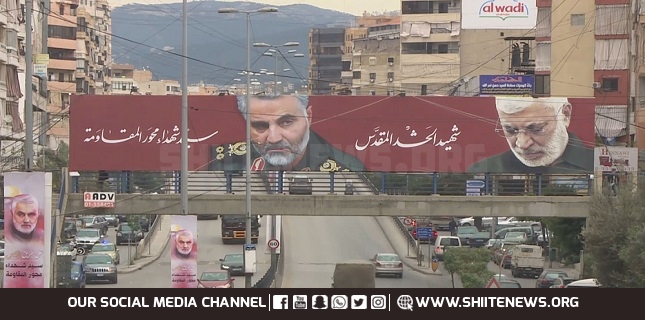 One year since the assassination of Iran's top commander Lieutenant General Qassem Soleimani by the US in Iraq, Lebanese have paid tribute to him as a man who reinforced the spirit of resistance and martyrdom in the region.
The martyrdom of General Soleimani along with Head of the Iraqi Popular Forces Abu Mahdi Muhandis has had a major impact on the region and specifically Lebanon.
The images on the streets of Beirut reflect the news which became general knowledge after his assassination. His role as a representative of the Islamic republic of Iran in assisting the resistance was instrumental.
Hezbollah's Secretary General has stressed in several speeches that the US crime will not go without punishment stressing that the martyrdom of general Soleimani will only strengthen the resistance alliance.
The leader of al-Quds forces was seen as someone who united many fronts in the region against aggression.
In a gesture of gratitude, one of the municipalities in southern Beirut named one of the streets after Martyr General Hajj Qassem Soleimani, whose name has become immortalized by what many see here as the spirit of martyrdom.
General Qassem Soleimani was not only seen as a friend of Lebanon and the Lebanese resistance; he was considered by Hezbollah's commanders and leaders as one of the partners of the resistance who played a key role in liberating Lebanon from the Israeli occupation in 2000 and securing a victory for Lebanon over Israel in the 2006 war.