Lebonan
Lebanon, Syria armies fight ISIL on border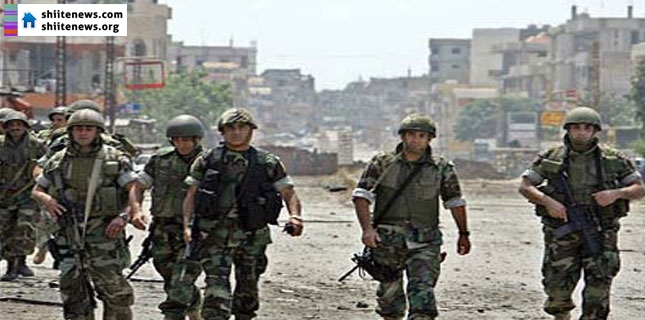 The Syrian and Lebanese armies continue making gains in the battles against the Takfiri terrorists in the strategic al-Qalamoun region.
The two armies have been battling the ISIL Takfiri militants on both sides of the Syrian border with Lebanon.
As the Syrian army expands its offensive against the militants, there are growing concerns about the Takfiris seeking to invade Lebanon.
Violence erupted in eastern Lebanon in August after soldiers arrested a Syrian man who the army said confessed to belonging to the ISIL. Angered by the arrest, the Takfiri militants opened fire on army checkpoints and stormed a police station in a border area.
Following truce negotiations with the ISIL militants, they agreed to retreat from the town and freed some prisoners but still keep many in captivity and, so far, they have beheaded two Lebanese soldiers.
Syria has been gripped by deadly violence since 2011 with ISIL Takfiri terrorists currently controlling parts of it mostly in the east.
The Western powers and their regional allies — especially Qatar, Saudi Arabia and Turkey — are reportedly supporting the militants operating inside Syria.