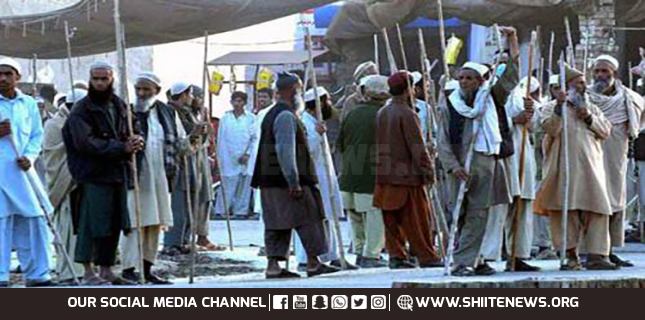 Pakistan should follow Turkey in preventing Coronavirus spread because the country remains entangled in Turkey-like situation.
Turkish interior minister Suleyman Soylu said Saudi Arabia failed to tell any country, including Turkey, about the coronavirus threat amid pilgrimages to the country.
"People returned from Umrah [lesser pilgrimage]. The Health Ministry took measures right after the first case was observed" and put the pilgrims in isolation centers, Turkey's minister further said.
Pakistan should follow Turkey
He told news channel A Haber that that left Turkish authorities to take measures right after confirming the first case among those returning from Mecca, when the damage had already started.
More than 15,000 people coming from abroad were put under quarantine in Turkey in 48 dormitories in 29 provinces, he said.
By March 26, 2020, COVID-19 had claimed 59 lives, while 2,433 have tested positive in Turkey.
The Anadolu Agency official news agency reported coronavirus has spread to at least 175 countries and territories. The World Health Organization has declared the coronavirus outbreak a global pandemic.
Unlike Turkey, Pakistan government exempted the people from quarantine on return from Saudi Arabia, UAE and rest of the world.
Resultantly, people who returned from Saudi Arabia and UAE spread Coronavirus across Pakistan.
Those returned from United States, UK and other European countries also spread Coronavirus in Pakistan because they too had returned homes without quarantine.
Deaths after return from Saudi Arabia
Many among the COVID-19 patients who died had returned from Saudi Arabia, UAE or had got the deadly virus from contact.
Specially Deobandis and Wahhabis enjoy special status since 1980s role for US-Saudi joint venture in Afghanistan against ex-USSR.
They, their preaching party, seminaries, outfits and mosques have enjoyed strong support and funding since then.
Many countries around the world had confirmed Covid-19 patients in their respective countries in January 2020.
But Pakistan government allowed pro-Saudi Deobandi Tableeghi Jamaat to hold its congregation in Raiwind (Lahore) in March.
Even foreigners attended the Deobandi congregation. Despite media blackout and the state-sponsored sensor, divine help came for ordinary Pakistanis. Due to criticism from people, authorities concerned had to test Deobandi Tableeghi Jamaat clerics who were diagnosed with Coronavirus.
In spite of that, they felt free to spread across Pakistan on preaching mission. Pakistani nation is observing lockdown but pro-Saudi Deobandi Tableeghi Jamaat spread Coronavirus.
Sindh government found 26 foreigners from Indonesia, Tunis, Nigeria, Afghanistan, China and other countries among 550 Deobandi preachers in Sukkur and Hyderabad mosques.
The government got it confirmed by chance after one of them found infected with coronavirus case in Hyderabad.
Earlier, Islamabad authorities found many of Tableeghi Jamaat preachers infected with Coronavirus in Bara Kahu area.
Some of such preachers died of Coronavirus in Karachi/Sindh and Khyber Pakhtunkhwa.
Stay at mosques/preaching centres
Surprisingly, Pakistan government had allowed them to stay at mosques/preaching centres. The higher police officials declared their staying place quarantine centres!.
The government and the security officials had to do that because one Abdul Rehman had stabbed SHO Layyah Police in bid to escape quarantine in Punjab.
Scores of others attacked police and medical team in Hyderabad when the latter tried to shift infected to quarantine centre.
In Sukkur too, police declared their staying venue as quarantine centre.
That policy has resulted in spread of Coronavirus in Pakistan.
On the one hand, Pakistan government has not shared fact that Saudi Arabia and other countries exported Coronavirus to Pakistan.
On the other, the government of Pakistan and its provinces have bowed to pro-Saudi extremists.
Even the US-funded activists are facilitating pro-Saudi ignorant sectarian hatemongering extremists.
Instead of motivating people to observe precautionary measures they joined militants' narrative against Zaireen. That resulted in spread of Coronavirus through Tableeghi Jamaat and returnees from Saudi Arabia, UAE, UK, US, Spain, Germany, Italy, etc.
Call a spade a spade
The government of Pakistan should have followed Turkey in calling a spade a spade.
Highlighting Iran-specific or Zaireen-specific figures would never help rid Pakistan of this deadly virus because of facts.
Factually, Pakistan government has taken Zaireen into custody since the day when they returned via Taftan border crossing.
Unfairness and bias of the government remain visible because United States, UK and many other countries had confirmed Coronavirus cases in January 2020.
But Pakistan government had not quarantined people coming from those countries.
Despite the fact that Iran first reported confirmed case on February 18, the US-funded activists began targeting Iran and Shia Zaireen (pilgrims) while keeping silence over those returned from the entire world.
Even the Pakistan government had closed Taftan border with Iran much earlier.
At least one million people had entered Pakistan since January 2020 when Coronavirus first reported in other countries.
None of those people were taken into government custody for quarantine and they continue to roam in the society.
Amazingly and interestingly, government took Shia Zaireen into custody soon after their entry at Taftan border.
The government authorities kept them for two weeks at Taftan in the name of quarantine.
Later, they shifted them to provinces' quarantine centers. Shia Zaireen had not been allowed to go home for a month because government kept them at quarantine centres.
Only after negative test reports, government shifted such Zaireen to their homes and keep them under watch till now.
However, Shia Muslims abide by law and precautionary measures. They have suspended all congregations, including congregational prayers.
Even then, US-Saudi pressure and blackmailing compelled Pakistan government to target only Shia Zaireen on the pretext of quarantine.
Now it is ludicrous to blame Iran or Shia pilgrims for all this.
The ruling elites must not sacrifice the great nation of Pakistan for the sake of US-Saudi interest.
Turkey has set a precedent to speak truth about Kingdom of Saudi Arabia, Pakistan should follow the suit. Name Saudi Arabia for exporting Coronavirus to Pakistan.