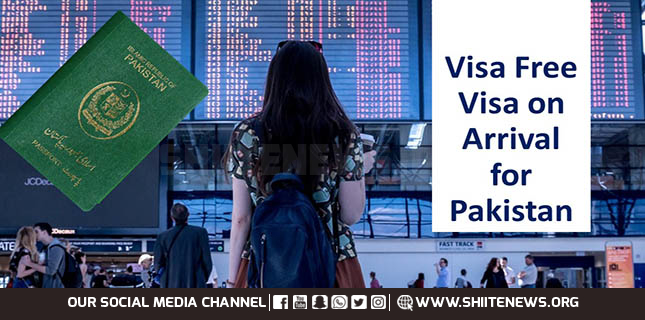 How Coronavirus is spreading in Pakistan due to biased negligence, it is emerging now with disclosures of more relevant facts.
First, the authorities concerned had exempted all coming from abroad to Pakistan from relevant test and quarantine while detaining Shia pilgrims at Taftan border with Iran.
How Coronavirus is spreading
Reluctantly, more than 800,000 people have come to Pakistan and now they are roaming in the society without any test and quarantine.
Now, they pose serious threat to the entire Pakistan since they remain free to mingle in the society.
Coronavirus from Saudi Arabia
Two people came from Saudi Arabia died of Coronavirus in Khyber Pakhtunkhwa were neither Shia Zaireen nor came from Iran or via Taftan border.
Since the government exempted them from test and quarantine, they returned homes and joined family and friends. Now they have died but who can say with certainty that they had not communicated the pandemic Coronavirus to the people who they met.
Over 800 thousand roaming in Pakistan
This exemption has engendered spread of Coronavirus and now people coming from Spain, Germany, US and UK, Saudi Arabia are found infected with Coronavirus.
On the contrary, Shia pilgrims spent 14 days in Taftan in the name of screening and quarantine.
First, the staff detained Shia pilgrims coming from Iran via Taftan border crossing under highly unhygienic conditions at Taftan in the name of quarantine.
Unjustifiable unending quarantine
The biased staff misbehaved and maltreated pilgrims and made every effort to infect them. Despite that pilgrims remain under quarantine for more than a month.
Their quarantine period has not ended. Now, government officials keep around 5000 or more Shia Zaireen (pilgrims) under quarantine at quarantine centres in many cities.
The biased staff are not releasing them to return homes to join families.
Pilgrims belonging to Balochistan province first served two week quarantine in Taftan and now they are spending more quarantine period in Quetta camp.
Similarly, Shia pilgrims from Sindh first underwent detention in the name of quarantine at Taftan and now they are undergoing quarantine in Sukkur and Karachi.
Likewise, pilgrims from Punjab first experienced quarantine detention at Taftan and now continue to face detention in the name of quarantine in Dera Ghazi Khan and Multan.
Shia Zaireen (pilgrims) from Gilgit-Baltistan and Khyber Pakhtunkhwa face no different fate. They too continue to remain under government custody in the name of quarantine.
When they protest, biased media and especially social media activists sensationalise it through fake stories to mislead people as though pilgrims were trying to flee.
According to WHO (World Health Organisation) Coronavirus is a pandemic and the entire world believe in WHO definition and interpretation.
WHO says it pandemic but Pakistanis don't
But, in Pakistan, nobody cared to take it as pandemic. They aimed at pilgrims coming from Iran; therefore, Shia pilgrims are the only Pakistanis who have underwent continuous quarantine that has not ended so far despite passage of a month.
The US-funded secular and non-religious activists and Saudi-funded radicals and violent extremists of outlawed terror outfit such as Sipah Sahaba (ASWJ)/Lashkar-e-Jhangvi are on same page against Shia pilgrims.
How Coronavirus is spreading
Due to their narrative against one particular country and one particular sect, people have no idea about over 800,000 people who came from abroad but live among them without test/quarantine.
So is the case of government of Pakistan. That too had exempted over 800,000 from quarantine/test and restricted the precautionary measures to Iran and Shia pilgrims.
Now, the entire Pakistan is bracing to face the consequence of bias, discrimination and unjustifiable exemption to people coming from rest of the world to Pakistan from quarantine and test. Zaireen (pilgrims) still remain under quarantine despite maltreatment for a month. Coronavirus is roaming across Pakistan with more than 800,000 people!.
Mohammad Ammar for Shiite News Exclusive