Pakistan
Four more Deobandi terrorists arrested with weapons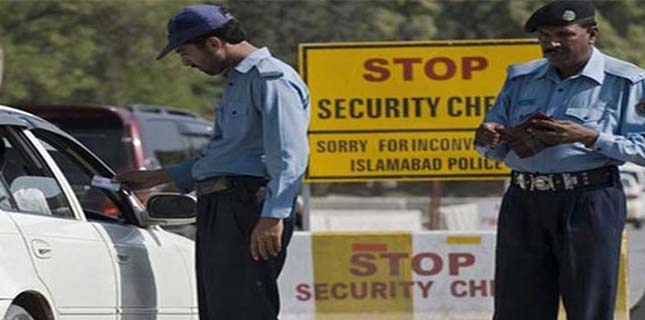 Terror bid was foiled two days before Pakistan Day Parade as three terrorists belonging to banned Deobandi terrorists outfits were arrested and explosives in their possession were seized. Security forces also detained wanted terrorist Khairulla in Malakand operation today.
Law enforcers and operatives of intelligence conducted a joint operation in Taxila and Hazro and held Azam Khan, Riaz Khan and Wasiullah Mehsud. Sources privy to the departments concerned reported that hundreds of bullets, explosives weighing nine kilograms, three Kalashnikovs, seven grenades and two pistols were seized.
Reportedly, the terrorists were planning an attack in the twin cities.
It should be mentioned here that the arrests have been made ahead of Pakistan Day Parade in the federal capital which is going to be attended by Prime Minister, Nawaz Sharif, President, Mamnoon Hussain and Chief of the Army Staff, General Qamar Javed Bajwa among federal ministers and other dignitaries.
Security arrangements are tight in the twin cities owing to the big day approaching.
Security forces have arrested wanted terrorist Khairullah alias Khainu during an operation in Malakand today (Tuesday).
Special Unit conducted a raid in Barakat Market and took the suspect into custody. The officers have also cordoned off the entire area and shifted the detainee to some undisclosed location for interrogation.
It is to be mentioned here that the apprehended militant was involved in setting Girls Model School on fire in Swat in 2008.
Earlier, Pakistan Army launched anti-terrorist offensive following a surge in recent terror attacks in the country, the latest being the Lal Shahbaz Qalandar's shrine suicide attack that claimed the lives of more than 100 people.
According to the Army, the operation aims at indiscriminately eliminating residual and latent threat of terrorism, consolidating gains of operations made thus far and further ensuring security of the borders.