Pakistan
Six Deobandi LeJ terrorists killed in Muzaffargarh encounter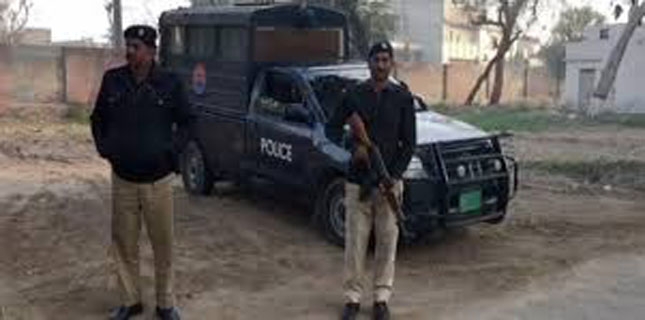 Six Deobandi terrorists belonging to ASWJ's sister-wing Lashkar-e-Jhangvi were killed in an encounter with the counter-terrorism force (CTF) in Muzaffargarh on Thursday night while four managed to escape.
Part of the ongoing countrywide crackdown against terrorists in Pakistan, the counter-terrorism force in Muzzafargarh carried out an operation near the PT link canal in the Pati Sultan Mahmood area to apprehend a terrorist belonging to the Lashkar-e-Jhangvi (LeJ).
The raid was carried out to apprehend Yaseen aka Imran aka Amjad who belonged to the LeJ.
According to sources, when the raiding party reached the area the terrorists opened fire upon them. In the ensuing gunfight, six terrorists including Yaseen aka Imran aka Amjad were killed while another four managed to escape.
Law enforcers seized a large cache of arms and ammunition including 2 government-issued rifles, 3 pistols and hand grenades from those killed in the encounter.
Bodies of terrorists killed in the encounter were later shifted to the morgue for an autopsy. Five of those killed have not been identified.
Yaseen aka Imran aka Amjad was the right-hand man of LeJ terrorist Asif Chotu who was killed in an encounter in January. Yaseen was wanted for multiple sectarian attacks in Lahore and across Pakistan.