Pakistan
Six Shia Passengers Martyred in Gilgit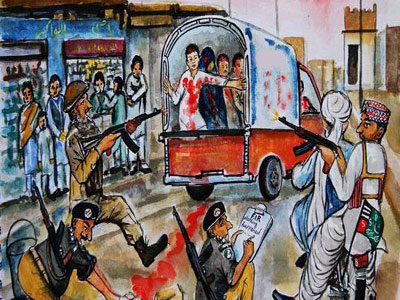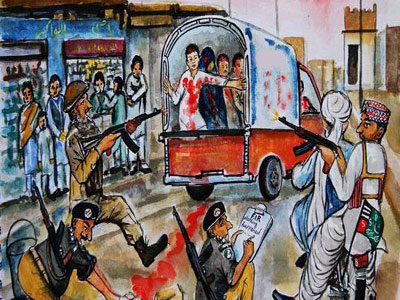 Armed Wahabi Terrorists of Sipah-e-Sahaba opened fire and martyred Six Shia passengers in the Chillas area of Gilgit on Tuesday.
According to official sources, the passengers were taken off buses and were then martyred while six buses were also set ablaze.
Earlier, curfew was imposed in Gilgit when four people were killed and 45 injured in clashes following a hand grenade.
According to sources, outlawed terrorists outfit Sipah-e-Sahaba backed by America and Saudi regimes was observing a shutter down strike on Tuesday when the armed terrorists of Sipah-e-Sahaba hurled hand grenades at Ittehad Chowk that injured two policemen and a civilian.
The grenade attack initiated clashes that later killed four people and injured 45 others. The injured were shifted to District Headquarter Hospital.
Different roads were blocked by burning tyres and incidents of aerial firing were also reported.
Witnesses said that the district administration and law enforcement agencies were not present to control the violent situation where as fear gripped the entire area after hostility.