Lebonan
Hezbollah, Lebanese Army Crush ISIL Terrorists in Ras Baalbek Barrens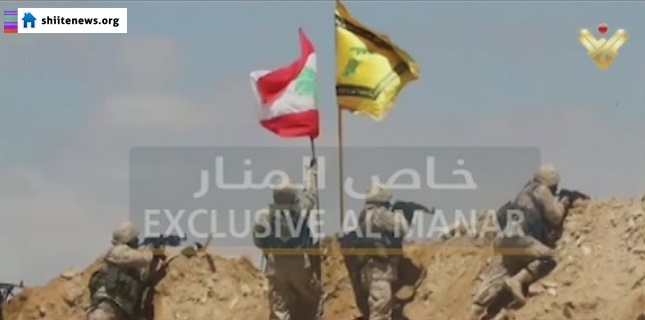 Hezbollah fighters managed on Tuesday to kill one of ISIL commanders, Abu Abdullah Amer, in Ras Baalbek barrens before eradicating a number of the terrorist group's militants who tried to take his corpse.
The Islamic Resistance mujahidin detonated an explosive device when Amer's convoy passed by to check a number of ISIL's sites in the area.
The second IED was detonated by Hezbollah fighters when a group of ISIL militants attended the scene to take his corpse, what claimed a number of terrorists.
The Lebanese army also launched a directed missile onto the vehicle of one of ISIL commanders in Ras Baalbek, killing the terrorist who is called Abu Jasem Flita and destroying his 4×4 car.
In a statement, the Lebanese Army added that three other terrorists were also claimed by the rocketry attack.