Lebonan
Lebanese MP Frangieh Meets President Assad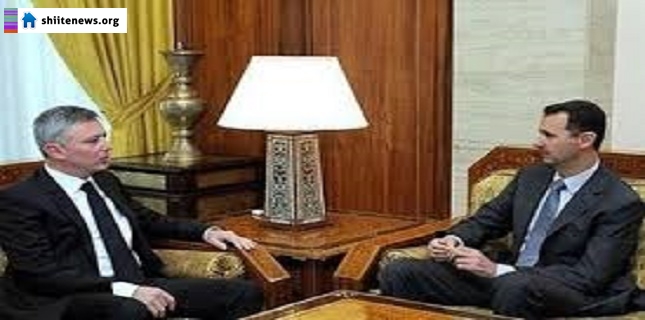 Lebanese Member of Parliament Suleiman Frangieh held a meeting with Syrian President Bashar al-Assad in Damascus on Sunday to reassess the regional political situation, the Lebanese and the Syrian issues in particular.
Local newspaper Assafir said that President Assad and MP Frangieh, who frequently call each other, have discussed the Presidency initiative and the related concerns, as well as the authorization given to Syria allies to make the decision which matches the national interests.
Assafir noted that MP Frangieh returned back from his visit to Damascus "very relieved" and touched the Syrian leadership's appreciation for his personality and political choices.
Frangieh, who is also a former minister of interior, is one of the few Lebanese among the political echelon who stood by the side of Syria and the Resistance in the most difficult circumstances.