Lebonan
Takfiris in Cahoots with Israel: Sheikh Naim Qassem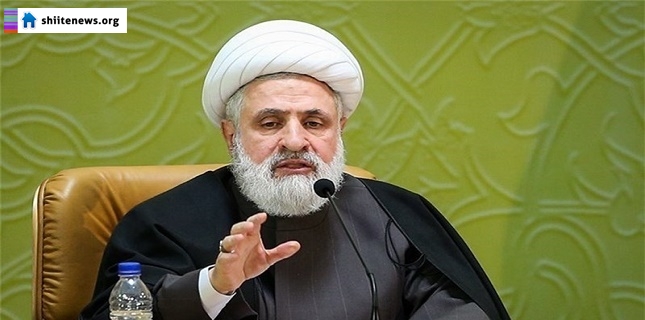 The fact that Takfiri terrorist groups attack everyone in the region except Israelis is a clear sign of cooperation between the Zionist regime of Israel and Takfiris, Hezbollah Resistance Movement's second-in-command said.
Addressing a conference on solidarity with Palestine, Sheikh Naim Qassem said terrorist groups have been seen everywhere except in the occupied Palestine.
He added that Takfiri groups' refusal to fight against Israel signifies that they are "part of a Zionist project," Lebanese media reported.
The senior Hezbollah official further said the only way to settle the issue of Palestine will be "an end to the Israeli occupation."
Sheikh Naim Qassem stressed that the Intifada in Palestine should not be derailed on the pretext of settlement of the conflicts.
Tensions in the occupied territories have dramatically escalated in recent weeks due to the Israeli regime's imposition of restrictions on the entry of Palestinian worshipers to the al-Aqsa Mosque compound in East al-Quds (Jerusalem) in August.
Palestinians are angry at increasing violence by Israeli settlers at the al-Aqsa Mosque compound and their attacks on Palestinian properties, saying that the Tel Aviv regime seeks to change the status quo of the compound.
Dozens of Palestinians have been killed in the recent escalation of violence since the start of October.