Lebonan
Arabsat Action against Al-Manar Aggression on Resistance: Sayyed Safieddine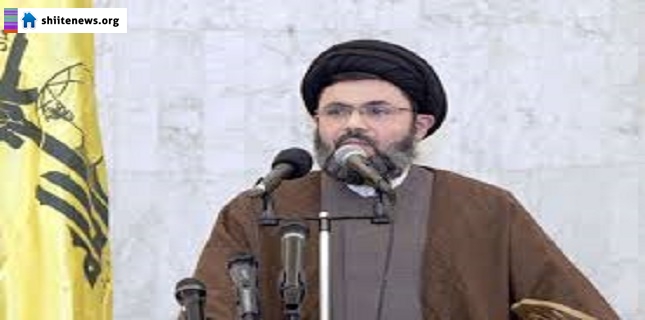 Head of Hezbollah's Executive Council, Sayyed Hashem Safieddine denounced Arabsat's decision to block al-Manar's broadcasting as an aggression against the resistance.
Talking during a mourning ceremony in Baalbeck on Sunday, Sayyed Safieddine stressed that the decision is pure political, slamming Saudi Arabia, the main financier of the satellite operator, over the move.
"Blocking the broadcast of al-Manar and al-Mayadeen (pan-Arab TV also blocked by Arabsat earlier) is an aggression on the resistance its people and all the Lebanese," Sayyed Safieddine said during a ceremony marking one week after the death of the Head of Hezbollah Juristic Council, Sheikh Mohammad Yazbek's son.
"It's our right to ask why Saudi Arabia is leading this role in the aggression against the resistance and Palestine? What does the Kingdom want?"
As his eminence said that the block had not much effect in the technical mean, Sayyed Safieddine noted that the aggression has political influence "in a bid to stifle the voice of resistance and freedom."