Lebonan
Ayatollah Qablan stresses necessity of al-Azhar, Iranian seminary communication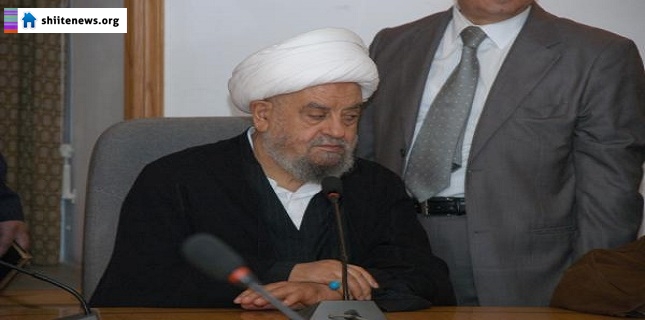 Ayatollah Abdul-Amir Qablan, the vice-president of the Supreme Islamic Shi'ite Council of Lebanon, has met with Muhammad Badruddin Zayed, the Egyptian Ambassador to Beirut, along with Egyptian First Secretary Muhammad Hanafi.
The two sides reviewed developments in Lebanon and the region and emphasized the need to strengthen bilateral relations between the two countries.
During the meeting, Ayatollah Qablan stressed on the geopolitical importance of Egypt as a leading Arab country among the Islamic countries and said: "Egypt has a very important position in the region and has the potential to become a stronghold for the preservation of true Islam against extremist ideas."
Ayatollah Qablan stated that Egypt's renowned Sunni institution of Islamic learning, al-Azhar University, has a prominent role in the dissemination of Islamic discourses among the countries in the region.
"Like al-Azhar, other Islamic centres should also use peaceful methods to attract people toward genuine Islamic principles," he advised.
The renowned Lebanese Shi'a scholar explained that violence, prejudice and race were used as tools by Takfiri groups to undermine true Islam and the honour of Muslims and said Islam is a religion of peace that always calls for brotherhood, unity and peaceful coexistence among religions and Islamic sects.
Ayatollah Qablan stressed the need to build bridges between Egypt and Iran and between al-Azhar University and the Islamic seminaries in Iran. He explained that the Islamic Republic of Iran has served Muslims and Islam to the greatest extent.
"Strengthening mutual relations between Egypt and Iran would be a positive measure in terms of academics and in the ideological struggle against Zionist and Takfiri terrorism," he further explained.