Lebonan
Nuclear agreement US' failure to break Iran's will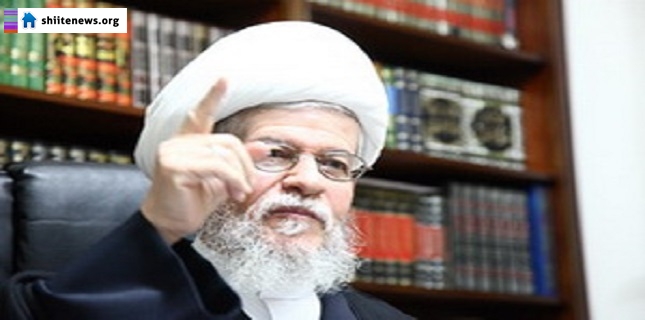 In regard to Iran's agreement with the P5+1 group of countries over Iran's nuclear program, Ayatollah Afif al-Nablusi, the Friday prayers' leader of Sidon, Lebanon has said that the nuclear agreement is not only limited to lifting the economic and financial sanctions and the West's siege on Iran but also reflects the strength of the country and the recognizes the legitimacy of its nuclear program in the international community.
He said the agreement will have a strategic role and influence on the region and the world, and added: "This agreement will enhance the status, role and the defence of 'Resistance Axis' as a whole."
Ayatollah al-Nablusi stressed that the nuclear deal signed in Vienna reflects the defeat of the United States and caused it to retreat from its stance against Iran's legitimate demands. It also represents the failure to break the Iranian nations' will.
United States and its allies strongly endorsed Iran's right to a peaceful nuclear program and access to nuclear technology, the development of its economic capacities and a return to the world market, he noted.
The Lebanese Shi'a cleric said Iran's nuclear agreement with the P5+1 will undoubtedly enhance its interaction and cooperation with other governments and international organizations at various levels.
He said that one of the benefits of the deal is that it will weaken the Zionist regime's and cause them to retreat from their schemes and will enhance Hezbollah's power and abilities in the fight against this regime as well as the Takfiri movement.