Lebonan
Israeli drone crashes on Lebanon soil: Army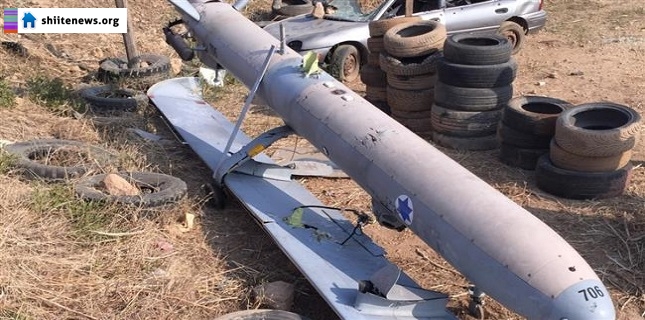 An Israeli reconnaissance drone has gone down in northern Lebanon after it penetrated into the country's airspace and flew over parts of the Arab state in a flagrant violation of a UN Security Council resolution.
The unmanned aerial vehicle (UAV) crossed into Lebanon's airspace early on Saturday and carried out surveillance flights before crashing into waters off the coast of the port city of Tripoli at around 8:30 a.m. local time (0530 GMT), according to a statement issued by the Lebanese military.
A security official, speaking on condition of anonymity, said the army retrieved the aircraft from eight meters (26 feet) under water.
The Israeli military has not yet made any comments on the incident.
On June 21, an Israeli fighter jet struck a mountainous area near the town of Saghbine in Lebanon's Bekaa Valley, located about 70 kilometers (44 miles) east of the capital, to destroy the wreckage of an Israeli spy drone that had earlier crashed in the area.
Video footage broadcast by Lebanon-based and Arabic-language al-Manar satellite television network showed the remains of the Israeli aircraft, including what looked to be a wing and twisted pieces of metal.
Israel violates Lebanon's airspace on an almost daily basis, claiming the flights serve surveillance purposes.
Lebanon's government, the Hezbollah resistance movement, and the UN Interim Force in Lebanon, UNIFIL, have repeatedly condemned the overflights, saying they are in clear violation of UN Resolution 1701 and the country's sovereignty.
UN Security Council Resolution 1701, which brokered a ceasefire in the war of aggression Israel launched against Lebanon in 2006, calls on Israel to respect Lebanon's sovereignty and territorial integrity.