Lebonan
General Strike Brings Lebanon to Standstill Amid Worsening Economic Conditions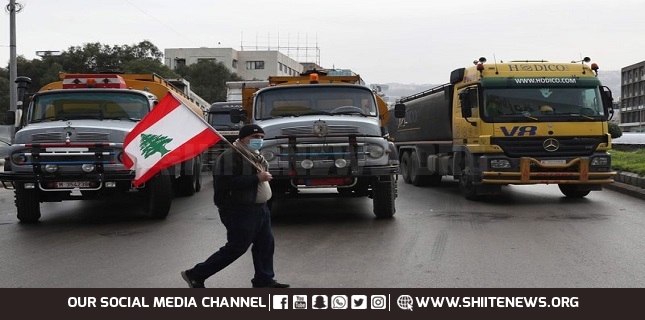 A general strike by public transportation and labor unions paralyzed Lebanon Thursday as the country suffers one of the world's worst economic crises.
Universities and schools were closed all over Lebanon and many people were not able to reach work because of road closures.
Protesters closed the country's major highways as well as roads inside cities and towns starting at 5 a.m. The nationwide protests, dubbed a "day of rage," are scheduled to last 12 hours.
Taxi and truck drivers used their vehicles to block roads to protest a sharp increase in fuel prices as the government lifted subsidies. They are demanding getting subsidized fuel again.
In the capital of Beirut, many roads were blocked by giant trash bins and vehicles.
About 80% of people in Lebanon live in poverty after the Lebanese pound lost more than 90% of its value. Lebanon's economy shrank 20.3 in 2020 and about 7% last year, according to the World Bank.