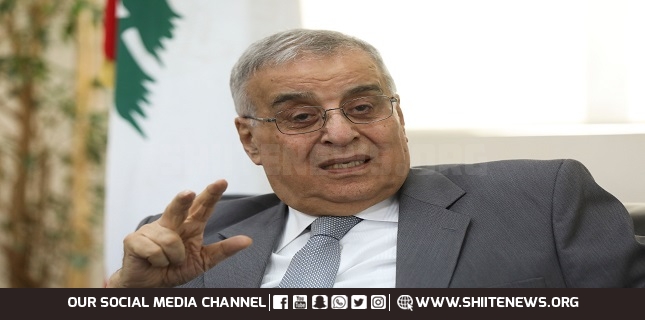 Lebanon's foreign minister said Saudi Arabia was dictating impossible terms by asking the government to reduce the role of Hezbollah, adding Beirut's row with Riyadh could be resolved if the kingdom agreed to a dialogue with the new Lebanese cabinet.
"If they just want Hezbollah's head on a plate, we can't give them that," the minister, Abdallah Bou Habib, told Reuters in an interview on Tuesday.
"Hezbollah is a component of politics in Lebanon. It has a regional armed dimension, yes, but this is beyond what we can resolve," he said.
On Tuesday, Bou Habib told Reuters he believed mutual dialogue between Lebanon and Saudi Arabia was the only way forward to solving the dispute. But he added that there had been no meetings on any level between both parties since Prime Minister Najib Mikati's cabinet was formed on Sept 10.
"There has been no dialogue (with Saudi Arabia) even before the problem with minister Kordahi … the Saudi ambassador here never communicated with us," Bou Habib said.
"He (the Saudi ambassador) was here and was communicating with a lot of Lebanese politicians, but he wasn't communicating with us," he said.
"We need to know what they want… we prefer dialogue to dictates."
Kordahi has refused to resign over the incident, but Bou Habib said it was unclear whether his resignation would solve the rift with Saudi at this point, although it could be enough for others in the Gulf.
The only offer on the table towards a resolution so far has come from Qatar, whose Emir met Mikati in Glasgow on the sidelines of the COP26 meeting on Monday, Bou Habib said.
"There is the possibility of a Qatari mediation," Bou Habib said, but added that it was in the initial stages and that the Qataris had not spoken with the Saudis yet over the matter.