Lebonan
Sheikh Naim Qassem calls US sanctions on Lebanon 'act of aggression'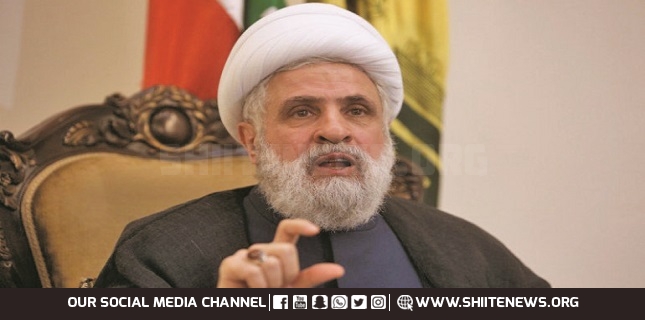 Lebanese Hezbollah's Deputy Secretary General Sheikh Naim Qassem says US sanctions on Lebanon are an act of aggression and a failed attempt to "bring Lebanon to its knees."
"The US sanctions are aimed at changing the political equation in Lebanon," Sheikh Qassem said in an interview with RT Arabic published on Thursday.
He said US sanctions imposed on Lebanese figures or entities wouldn't weaken the Lebanese people's determination.
The Hezbollah official said the US's policy toward Lebanon was to keep the country "under pressure."
The US on Tuesday targeted former Lebanese Finance Minister Ali Hassan Khalil from the Shia Amal Party, and former Transport Minister Youssef Fenianos from the Christian Marada Movement with sanctions over alleged support for Hezbollah.
Amal and Marada condemned the sanctions, stressing that the measures wouldn't change their national principles.
Hezbollah also denounced the sanctions in a statement issued on Wednesday, saying the administration of President Donald Trump was "a terrorist authority" wreaking havoc throughout the world.
Sheikh Qassem has himself been targeted with US sanctions, too.
On May 16, 2018, the United States and several of its partners, including Saudi Arabia and Bahrain, imposed sanctions on Hezbollah leadership, targeting its Secretary General Sayyed Hassan Nasrallah and Sheikh Naim Qassem.
The Trump administration imposed additional sanctions on Hezbollah in late October 2018, targeting individuals and international organizations that did business with the group.