Lebonan
Hezbollah Inflicted Heavy Blows to Takfiri Terrorists: Deputy Head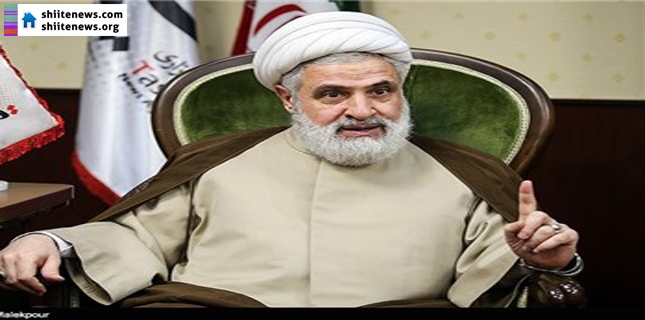 Deputy head of the Lebanese Hezbollah Resistance Movement said Hezbollah adopted a three-pronged initiative, including launching military operations in neighboring Syria to cut logistic links between the terrorists on the two sides of the border, to contain the Takfiri threat.
In an interview with the Tasnim News Agency, Sheikh Naim Qassem said the Lebanese Hezbollah firstly began to call for the Muslim unity to foil a "seditious plot" by the Takfiri militants whom he said benefit from the backing of the US and Israel.
Hezbollah also raised the alarm that the ongoing incidents in the region are part of hostile efforts to drive a wedge between Muslims, the cleric added.
The second initiative, Sheikh Qassem noted, was Hezbollah's emphasis on the point that the Takfiri militants are not fighting alongside the Sunni Muslims against Shiites.
The Takfiri groups are against both Shiite and Sunni Muslims and do not agree with any side, he said.
As regards Hezbollah's third initiative, Sheikh Qassem pointed to the "military" methods, describing the armed confrontation as a necessary measure to prevent strengthening of Takfiris and their influence in the region.
The Lebanese figure also touched on Hezbollah's military action against the Takfiri terrorists in neighboring Syria, particularly in the areas bordering Lebanon.
The armed clashes between Hezbollah and the Takfiri militants in the Syrian cities of Qalamoun and al-Qusayr near Lebanon's eastern borders which inflicted heavy losses on the Takfiris were aimed at blocking the entry of explosive-laden vehicles from Syria into Lebanon, he added.
Over the past months, Lebanon has been suffering from terrorist attacks by al-Qaeda-affiliated militants as well as random rocket attacks, which are seen as a spillover of the conflict in Syria.