Lebonan
S.Nasrallah: Hezbollah Ready to Fight 'Israel' despite His Involvement in Syria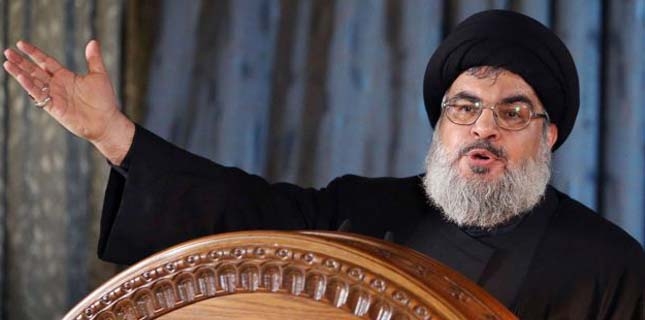 Hezbollah Secretary General Sayyed Hasan Nasrallah asserted that what the resistance has prepared to fight the Israeli enemy has not been affected by the party's involvement in Syria.
"It has not affected our weaponry and plans to encounter the Zionists."
In an interview with the Lebanese daily al-Akhbar to be published Thursday, Sayyed Nasrallah noted, "As we defended our southern borders, we are now defending our borders with Syria."
"Many of those who opposed Hezbollah involvement in Syria have started to change their stance in this regard."
"The party is a resistance movement, and some want it to be an Arab Shiite group," his eminence said.
Sayyed Nasrallah stressed that there are no red lines in our security war against the Israeli enemy that knows who weighs the position of martyr leader Haj Imad Mughniyeh.
Hezbollah Secretary General also pointed out that the Zionist enemy killed the Syrian general Mohammad Suleiman due to the latter's role in 2006 July's war.
Sayyed Nasrallah emphasized that the resistance in Gaza has the right to obtain a real victory.