Iran
Iranian official calls for 'ceasefire, dialog' in Yemen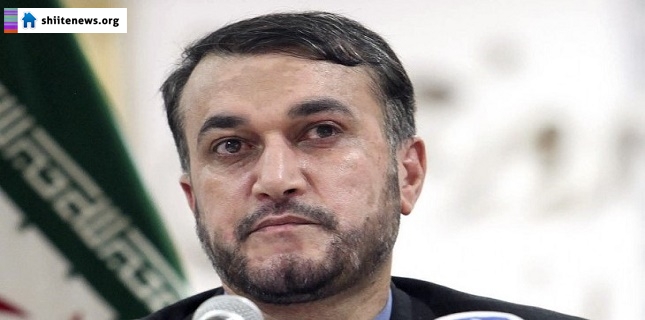 A senior Iranian diplomat says the only solution to the crisis in Yemen is the establishment of a ceasefire and dialog.
Iranian Deputy Foreign Minister for Arab and African Affairs Hossein Amir-Abdollahian made the remark during a telephone conversation with Ismail Ould Cheikh Ahmed, the UN special envoy for Yemen, on Sunday night.
Amir-Abdollahian said that, "The Islamic Republic believes Yemeni groups and factions can reach sustainable agreement under the supervision of the UN."
"Since the onset of the foreign military strikes on Yemen, Iran has unequivocally announced that the Saudi military action is a strategic mistake, the only outcome of which will be the slaughter of the people of Yemen and the spread of terrorism and insecurity in the sensitive Persian Gulf region," the Iranian deputy foreign minister said.
He also expressed Iran's support for the UN special envoy's efforts to bring about a ceasefire in Yemen, end the humanitarian blockade imposed on the Arab country, facilitate dialog among Yemenis and complete the political process in the country.
Cheikh Ahmed, for his part, said that Iran's support could contribute to the efforts to stop the war and alleviate the suffering of the people in Yemen.
He also said that the humanitarian situation in Yemen has turned critical, adding that only a ceasefire and negotiations can end the crisis there.
He also called on all parties involved to cooperate to resolve the crisis in the impoverished country.
Yemen has been the target of military strikes by Saudi Arabia since March 26.
According to local Yemeni sources, more than 4,500 people have been killed since Riyadh launched its military campaign more than three months ago. The UN puts the number at more than 2,600.
Last week, the UN designated the war in Yemen as a Level 3 humanitarian crisis, its most severe category.