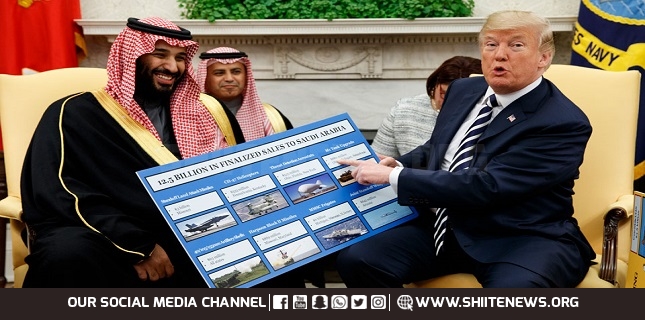 World need to rethink relations with United States
World need to rethink relations with United States over influenza virus? This question arises due to much more deaths in United States (US) as compared to Chinese Coronavirus.
US government had confirmed 34200 death due to influenza virus but none around the world sensationalized this US-based contagious disease.
35.5 million Americans suffer
US Centers for Disease Control and Prevention (CD) estimated that the burden of illness during the 2018–2019 season included an estimated 35.5 million people getting sick with influenza.
The United States official data confirm that influenza virus has remained more fatal since 1970s to date as compared to new Coronavirus.
Of 35.5 million, CDC reported 16.5 million people going to a health care provider for their illness.
It further stated 490,600 hospitalizations and 34,200 deaths from influenza.
The number of influenza-associated illnesses that occurred season prior to that remained similar to the estimated number of influenza-associated illnesses during the 2012–2013 influenza season.
Then, an estimated 34 million people had symptomatic influenza illness6.
Peak activity during the 2018–2019 influenza season was classified as having moderate severity across ages in the population.
Compared with the 2017–2018 season, which was classified as high severity, the overall rates and burden of influenza were much lower during the 2018–2019 season (Table 2).
Among children, however, rates of influenza during the 2018–2019 season were similar to the 2017–2018 season.
In addition, the 2018–2019 season had two waves of activity, including a wave predominated by influenza A(H1N1)pdm09 viruses and another wave of similar magnitude attributable to influenza A(H3N2) viruses5.
The dual waves resulted in a protracted season during 2018–2019 that was less severe when compared with peak activity in 2017–2018, but resulted in a similar burden of illness in children by the end of the season.
Official US data and US-based concerned organisations know well about all this.
World need to rethink relations with
But, nations of Pakistan, Iran or China never imposed restrictions on United States due to influenza commonly known as flu in their countries.
Pakistanis suffer from flue (influenza) the most but Pakistan witnessed no media hype against US for spread of influenza which doctors understate as allergy nowadays.
Counter-Coronavirus measures are welcome but making it part of commercial war against China and Iran must stop.
Political game
The US-allied regimes have begun adopting selective measures.  For instance, Saudi Arabia banned Umrah travel but allowed workers to travel to the kingdom.
On the other, Saudi-allied Pakistan regime had closed Taftan borders with Iran.  That shows everybody is playing their own game for political reasons.
EU G-7 Italy and S Korea!.
Yes, it remains a dirty game because of double standards.  European Union and G-7 country Italy and US-allied South Korea also have suffered from Coronavirus more than Iran.
Even United States itself has confirmed cases Coronavirus.  But US-led allied regimes are creating hype against either China or Iran.
It is not in the interest of humanity to overstate Coronavirus in Iran while ignoring 34200 deaths in United States due to flu (influenza).
Coronavirus has not originated in Iran. Besides, Iran is not the most affected nation.
Keeping in view the past record of biological warfare, US or its allied regime or both may be blamed for playing an anti-humanity dirty role against nation of Iran under this pretext.  That must stop.
World Health Organisation
Otherwise, world and special WHO should pay more attention to United States which export contagious influenza flu virus across the world, mainly to Pakistan.
Nations across the globe must stop flights between their countries and United States of America to prevent spread of fatal influenza flue virus. Again, WHO should not exaggerate the issue of Coronavirus.
Because, world people have already been suffering from many diseases. For WHO and US-allied regimes, I reproduce US government's official data here.
"In 2017, 10.0 million people around the world became sick with TB disease. There were 1.3 million TB-related deaths worldwide. TB is a leading killer of people who are HIV infected. A total of 9,105 TB cases (a rate of 2.8 cases per 100,000 persons) were reported in the United States in 2017."
Furthermore, CDC Data and Statistics had it:
"TB in the United States by the numbers:
9,025: number of reported cases of TB in the United States in 2018 (a rate of 2.8 cases per 100,000 persons)
"60: jurisdictions (states, cities, and US territories) in the United States that report TB data to the CDC
"Up to 13 million: estimated number of people in the United States living with latent TB infection
"Reaching the goal of TB elimination in the United States requires maintaining and strengthening current TB control priorities while increasing efforts to identify and treat latent TB infection among high-risk populations."
Humble request to the world nations
World has every right to fear from Coronavirus but US-led and UN-led world regimes have already failed in eliminating fatal diseases such as TB. Because, they cannot even ban tobacco/cigarette business that cause this problem.
And they should have eliminated HIV/AIDS which also remained one of major sources of tuberculosis in developing countries since 1980s.
But the US-led West-based non-marital and free-sex never discussed as the cause of spread. Instead they hurled blame at Congo. US-led West and their allied-regimes need to show civility, instead of serving the interest of Corporatocracy and the Lobby. Please!.
Mohammad Ammar for Shiite News Exclusive