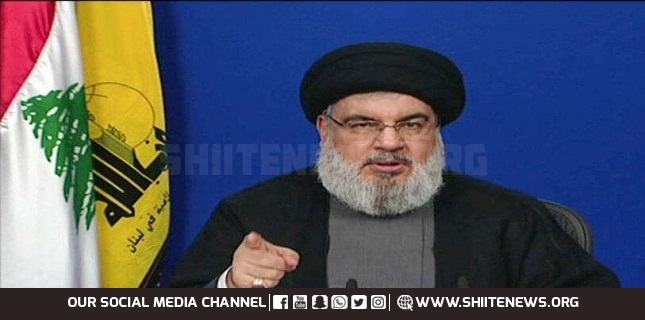 In a statement issued late Sunday, Bkirki's media office disclosed that on Saturday, Maronite Patriarch Beshara Al-Rahi, commissioned Archbishop Boulos Abdel-Sater of Beirut to meet with Hezbollah Secretary General Sayyed Hassan Nasrallah within the framework of the consultations and contacts that the Patriarch has initiated with all Lebanese parties, in order to facilitate the presidential elections.
Well-informed sources told Al-Manar that Sayyed Nasrallah reiterated during the meeting with Abdel-Sater support to the candidacy of Head of Marada Movement Sleiman Franjiyeh and underlined the importance of holding a national dialogue in order to enhance the presidential elections.
MP Michel Moawad announced, during a press conference on the same day, that he has withdrawn his candidacy for the presidency, saying: "I decided to contribute to reaching this intersection that led to the nomination of Jihad Azour, and we shall relentlessly continue our battle."
Meanwhile, Head of Free Patriotic Movement Gebran Bassil announced that his parliamentary bloc would vote for Jihad Azour in the presidential elections. A number of the NGOs deputies also voiced support to Azour.
The total number of MPs who have announced support to Azour has become 32.
On the other hand, Head of Hezbollah Executive Council Sayyed Hashem Safieddine stressed that the personal motives and egocentricity play a vital role in identifying the directions of the nominations.
Member of Loyalty to Resistance parliamentary bloc MP Hasan Fadlallah stressed that the confrontational candidate being nominated would not reach Baabda Palace.