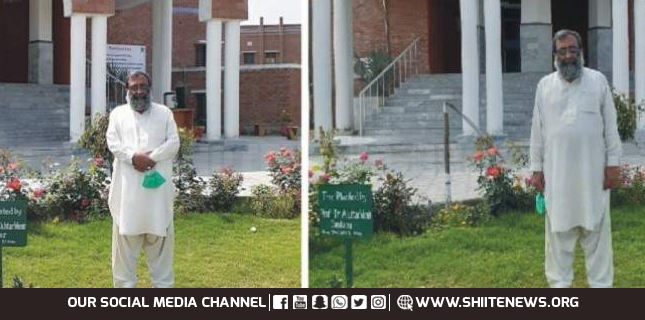 Allama Irshad Ali narrates ordeal of Zaireen at Taftan where he and other companions spent two weeks on return from pilgrimage since March 04, 2020.
Majlis-e-Wahdat-e-Muslimeen KP chapter deputy secretary general Allama Irshad hails from Hangu district.
He said they had spent two weeks at quarantine centre in Taftan where the administration had kept four people in a tent.
Allama Irshad Ali narrates ordeal
They gave only two blankets and one straw mat for one tent's four people.
Allama Irshad said that the administration neither sent any doctor not gave any sort of medicine despite presence of some cardio and sugar patients.
He said he saw no cleanliness there while they got only food and nothing else during their stay at Taftan.
Then they reached Dera Ismail Khan on March 20, 2020 via Zhob. There they have no complaint at quarantine centre because the management of the centre separated them.
Many of them have been tested negative but under quarantine principles, they would stay there till April 4 to complete quarantine period.
Management of the centre have advised them to stay at homes for another week as a precautionary measure.
Besides, the management of the centre also told them that they have no serious case.
He also clarified that a woman from Parachinar had died of high sugar level during travelling without medical facilities.
She had complained and the caravan people lodge protest and demanded immediate medical aid but the administration arranged no ambulance.
Allama Irshad said she died due to lack of needed medical help for high sugar level.