World
Almost 170 Killed in Clashes Between ISIL, Rival Extremist Group in Libya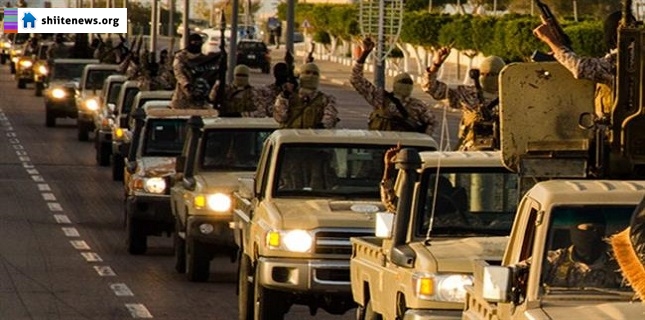 169 people have been killed during a fighting between the Islamic State in Iraq and the Levant (ISIL) terrorist group and rival radical militants in the northern Libyan city of Sirte in two days, local media reported Saturday.
The ISIL seized Sirte, the hometown of the former long-time Libyan leader Muammar Gaddafi, earlier this year. The rival Salafist group was backed by Sirte's armed civilians, who refused to pledge allegiance to the ISIL under penalty of death.
According to the Sky News Arabia Channel as reporting on Saturday that dozens were killed during these clashes and many families fled the city to escape violence.
The ISIL is a militant group in control of vast territories in Iraq and Syria. A number of ISIL cells also operate in Saudi Arabia, Libya, Yemen, Afghanistan and other locations across the Middle East and North Africa.
The activities of the ISIL group in Libya came under the spotlight when reports emerged that the gunman who killed 38 foreign tourists, including 30 British citizens, at the Tunisian beach resort of Sousse on June 26, was trained in a Libyan terrorist camp.