World
Egypt to try 31 for killing top Shia cleric, 3 others in 2013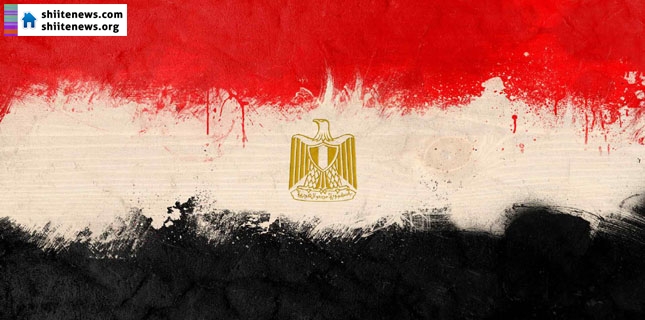 Thirty-one defendants are to go on trial in Egypt later this month on charges related to the 2013 brutal killings of four Shia men outside Cairo, a court statement said Thursday.
The four, who included a cleric, were killed on June 23 last year when a hostile mob attacked a house where they had gathered in the village of Abu Musallam in Giza province near the capital.
The charges included the murder of the four men, the attempted murder of 13 others, vandalism and arson.
The trial is due to open on December 21.
On June 23 last year, residents of the town of Zawiyat Abu Muslim in Giza province surrounded the home of Hassan Shehata, a prominent Shia figure who was jailed twice under former President Hosni Mubarak for "contempt of religion," after learning he was hosting a religious gathering, and asked attendees to get out.
When they refused, a crowd of several hundred people stormed the building, beat the guests and threw petrol bombs at the house, setting it on fire.
The state newspaper al-Ahram said that the mob stabbed, beat and dragged the bodies of the victims.
Around 30 were badly injured and four were pronounced dead by the Health Ministry.
The Egyptian police showed up late at the scene and did not intervene in the public beatings, eyewitnesses had told al-Ahram.
The killings came a month before the army ousted elected Islamist president Mohammed Mursi and followed weeks of toxic anti-Shia rhetoric in the Egyptian media and from Islamist leaders.
The ruling Muslim Brotherhood and the popular Salafi al-Nour Party had come under heavy criticism following the attack for enticing anti-Shia rhetoric, al-Ahram reported at the time, accusations which both parties had denied.
But al-Nour had been issuing statements warning against rising of Shia Islam in Egypt, and sponsored anti-Shia posters on Egyptian streets.
Mursi's office and the cabinet both condemned the attack against "Egyptian citizens" without mentioning the term "Shia." Al-Nour party spokesperson also condemned the incident.
Shias make up an estimated one percent of Egypt's population of 84 million, most of whom are Sunnis.