World
Suspected Boko Haram militants attack Nigerian town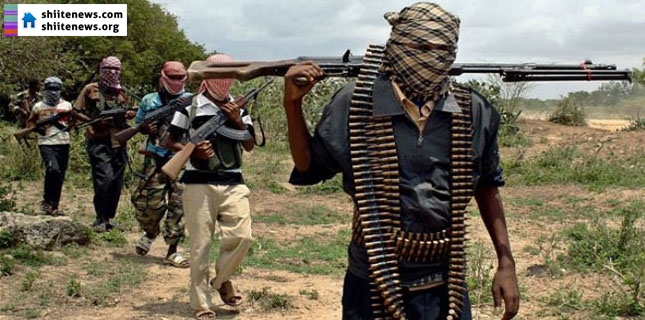 Suspected Boko Haram militants have launched an attack on a town in Nigeria's volatile northeastern part.
The militants arrived in 30 vehicles in Bajoga in Gombe State at about 7 a.m. local time on Thursday, residents told Nigeria's Daily Trust newspaper.
They were reportedly carrying arms including rocket-propelled grenade launchers. There have been no immediate reports of the number of casualties in the assault.
The shooting and explosions created pandemonium in Bajoga, with some residents fleeing the town and others being trapped in their homes.
Thursday's raid is believed to be the latest in a series of Boko Haram attacks in which towns in the West African country are sprayed with gunfire and houses are set ablaze.
A Bajoga resident said the militants targeted public buildings such as police stations, schools and local government offices.
A Nigerian military helicopter was also dispatched to the scene of the incident in order to attack the militants, according to witnesses.
Back in November, the Takfiri militants launched a similar raid on the suburbs of the town of Nafada in Gombe State.
They opened fire on army troopers at a military checkpoint, set a police station ablaze, robbed a bank, and ruined the office of a political party. Muslim cleric Sheik Adamu Misira was also killed in their assault.
Boko Haram, whose name means "Western education is forbidden," has claimed responsibility for a number of deadly shooting and bombing attacks in various parts of Nigeria. Over 10,000 people have been killed and over 1.6 million have been displaced in Boko Haram attacks so far.