Saudi Arab
Saudi Air Force Commander Killed by Yemeni Missiles, Not Heart Attack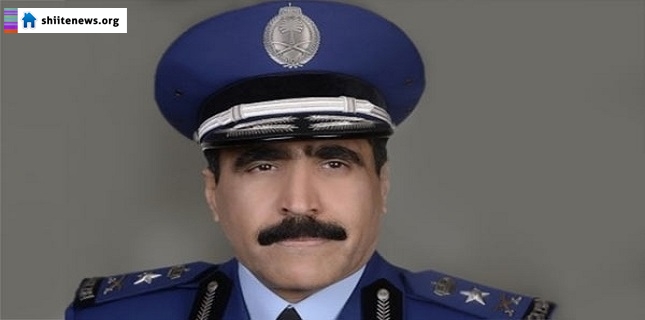 An informed source in rejected the reports that Lieutenant General Muhammad bin Ahmed al-Shaalan, the commander of the Royal Saudi Air Force (RSAF), died of a heart attack, saying the the General was killed in Yemen's missile attacks.
The official Saudi Press Agency qouted the Ministry of Defense as saying on Wednesday that Shaalan died of a heart attack during a work trip outside the kingdom.
But an informed Yemeni source who called for anonymity said in New York on Wednesday that "Shaalan was killed in the Yemeni army's missile attacks against Saudi Arabia's Khamees al-Mushait region five days earlier".
The Yemeni army targeted Amir Khalid military base in Khamees al-Mushait region by a Scud missile earlier this week.
The Saudi army claimed that it had intercepted the Scud by two Patriot missiles, but the Arabic-language Al-Mayadeen news channel showed footage of the missile attack, reporting that it had hit the target.
Following the attack the Saudi army evacuated the passenger terminals of two airports in the nearby areas.
Also, Arab media reports said earlier that two Saudi military bases in the bordering areas came under missile attack by the Yemeni forces.
Al-Mayadeen quoted a military source in Yemen as saying that the army and popular forces targeted the two military bases of Ain al-Harrah and Malhamah with 10 and 7 missiles, respectively, on Tuesday.
The Yemeni forces also fired 11 missiles at military positions behind Jabal al-Dokhan in the Southwestern city of Jizan.
On Sunday, media reports said that the Saudis, including Royal family members, were in a rush to flee the country after Yemen's first Scud missile hit a military airbase in Saudi Arabia's South on Saturday.
"The Saudi residents of Khamees al-Mushait are waiting in a several-kilometer-long trail of cars to flee after their city was hit by Yemeni Scud missiles," the Arabic-language Sa'ada Press news website reported.