Saudi Arab
Saudi Arabia continues to violate 'ceasefire'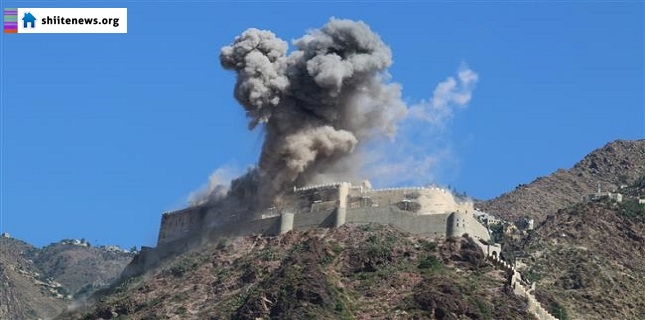 The Saudi military has fired over a dozen rockets into Yemen in flagrant violation of a "cease-fire" declared by Riyadh itself amid its military aggression against the impoverished country.
On Friday afternoon, Saudi forces fired least eight rockets at the al-Mazraq camp in Yemen's northwestern province of Hajjah, which is close to the Saudi border and located about 300 kilometers (186 miles) northwest of the capital, Sana'a.
There were no immediate reports of possible casualties, Arabic-language al-Masirah satellite television network reported.
Separately, six rockets fired by Saudi forces slammed into al-Husamah area in the northwestern province of Sa'ada.
The developments came only a day after the Yemeni army issued a stern threat against Saudi Arabia, saying any violation of the "truce," which was declared on May 12, will be met with a strong response.
The so-called ceasefire went into force nearly seven weeks after Saudi Arabia started its military aggression against Yemen – without a UN mandate – in a bid to undermine the Houthi Ansarullah movement, which currently controls the capital and major provinces, and to restore power to the fugitive former President Abd Rabbuh Mansur Hadi, who is a staunch ally of Riyadh.
UN Humanitarian Coordinator for Yemen Johannes Van der Klaauw said on Friday that over 1,600 people have been killed and more than 6,200 injured in Yemen since conflict intensified there in late March.
"The impact of the conflict has shown that it has a dreadful toll on civilians. Two months into the conflict that have been recorded, and these are conservative figures, more than 1,600 people killed and more than 6,200 injured by airstrikes and also [from] fighting on the ground," the official said.
He added that some 450,000 people have been displaced as a result of the continuing violence.