Saudi Arab
Al Saud Attacking Yemen to Stop Spread of Genuine Islam: Saudi Expert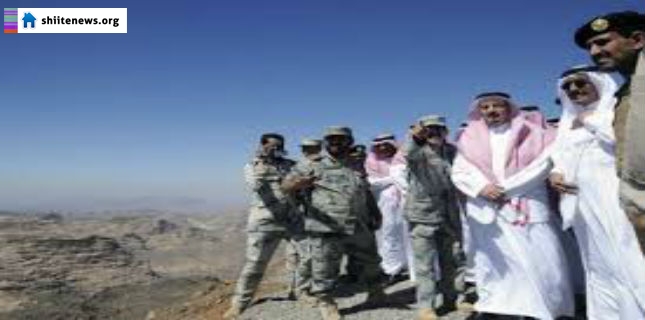 Riyadh's aggression against Yemen is aimed at stopping the growth of genuine and real Islam, a Saudi political analyst underlined.
"Saudi Arabia has attacked Yemen in order to confront the real and genuine Islam," Political Expert Abdel Karim Al-Qoteifi according to FNA report.
He noted that any country which supports the Saudi aggression on Yemen should be seen as a sponsor of terrorism in the region, and said both "Pakistan and Turkey are accomplices to Saudi aggression due to their logistical aids for Riyadh."
"The world knows that Saudi Arabia, Qatar and Israel support terrorist groups and the victories of the Iraqi and Syrian armies have struck a heavy blow at these regional allies, specially Saudi Arabia," Al-Qoteifi stated, adding that the Saudi invasion of Yemen comes in the aftermath of its failure in its proxy war against the genuine Islam in Iraq and Syria.
Saudi Arabia launched airstrikes against Yemen and killed, at least, 25 civilians early Thursday, one day after the US-backed Yemeni president fled the country.
Also, 15 more people were killed and injured in a second round of massive attacks by the Saudi Arabian fighter jets in the Northwestern Yemeni city of Sa'ada on Friday.
Yemen's al-Massira TV reported that the Saudi air force targeted the Yemeni's civilians who were shopping in a market.
Five Persian Gulf States — Saudi Arabia, the United Arab Emirates (UAE), Bahrain, Qatar and Kuwait — backed by the US have declared war on Yemen in a joint statement issued earlier Thursday.
US President Barack Obama authorized the provision of logistical and intelligence support to the military operations, National Security Council Spokesperson Bernadette Meehan said late Wednesday night.
She added that while US forces were not taking direct military action in Yemen, Washington was establishing a Joint Planning Cell with Saudi Arabia to coordinate US military and intelligence support.
Riyadh claimed that it has bombed the positions of the Ansarullah fighters and launched attacks against the Sana'a airport and the Dulaimi airbase.
Despite Riyadh's claims that it is attacking Ansarullah positions, Saudi warplanes have flattened a number of homes near Sana'a international airport. Based on early reports, the Saudi airstrikes on Yemen have so far claimed the lives of 25 civilians with more deaths feared, Yemeni sources said.
Meantime, sources in Sanaa disclosed on Friday that Israel's fighter jets have taken part in the Thursday Saudi-led airstrikes on Yemen.
"This is for the first time that the Zionists are conducting a joint operation in coalition with Arabs," Secretary General of Yemen's Al-Haq Political Party Hassan Zayd wrote on his facebook page.
He noted that Prime Minister Benjamin Netanyahu had issued direct orders for the Israeli air force to send fighter jets to the Saudi-led air raid on Yemen.
Independent sources had also revealed on Thursday that two Israeli F16 fighter jets have been among the Saudi-led squadrons that bombed the Yemeni capital yesterday.