Saudi Arab
Iraqi Forces Seize Saudi Foodstuff from ISIL in Tikrit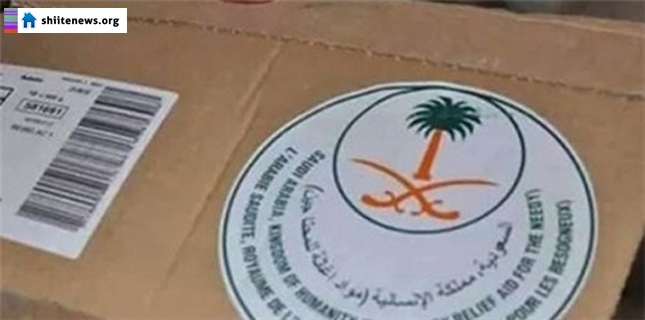 Iraqi security forces discovered several tons of Saudi supplied foodstuff and dried fruits in ISIL hideouts in the city of Tikrit in Salahuddin province after winning back control over the city.
"The Iraqi security forces backed by the popular forces were engaged in cleaning up operations in several areas near Tikrit while they came across several tons of foodstuff and dried fruits sent by Saudi Arabia in ISIL's hideouts," The Arabic-language Al-Qad Press news website reported on Sunday.
All the parcels carried lables which ready: "Saudi Arabia Kingdom of Humanity, Emergency Relief Aid for the Needy".
In January, Hussein al-Ramahi, the head of the political commission of Hezbollah brigades in Iraq, disclosed that his forces had discovered Saudi supplied arms and ammunition in areas taken back from ISIL control, adding that the arms aids have been dropped down for the Takfiri terrorists by unidentified planes.
"The Iraqi security and popular forces have discovered Saudi-supplied weapons in regions liberated from ISIL control," Ramahi told FNA.
He reiterated that unknown airplanes had supplied the ISIL with the weapons in coordination with the US.
"We have discovered boxes containing weapons and equipment with Saudi names and labels on them …," he added.