Saudi Arab
Four Saudi military staff members killed in copter crash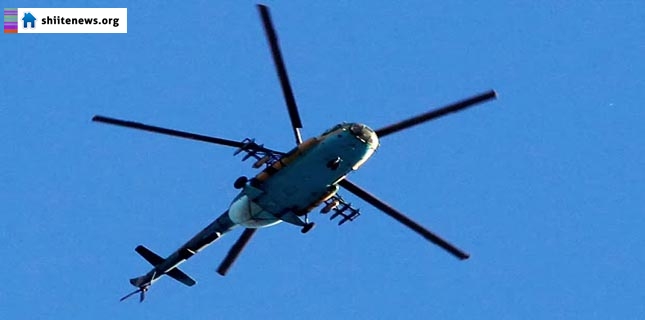 Four Saudi Arabian military staff members have been killed following the crash of their military helicopter during a night training exercise in the northeast of Saudi Arabia.
According to Saudi Arabia's Defense Ministry, the helicopter went down in a training zone west of the King Khaled military base in Hafr al-Batin, some 100 kilometers (60 miles) south of the Iraqi border on Monday.
The four crew members of the helicopter included the pilot, who was a lieutenant colonel, as well as two lieutenants and a sergeant.
The ministry said an investigation was underway to determine the cause of the incident.
Earlier in February 2013, a Saudi Arabian Tornado fighter jet crashed during a training mission in the kingdom's Eastern Province due to a "technical problem." The crew escaped the accident unharmed.
On December 3, 2012, a Saudi F-15 fighter jet crashed into the Persian Gulf waters while on a training mission over the Eastern Province.
A similar incident took place in May 2012, when another Saudi F-15 aircraft crashed in the same region, killing its pilot.
The Saudi air force is primarily supplied by equipment made in the United States and the UK.
In 2011, Washington announced a $29.4-billion deal to sell new F-15s, built by Boeing, to the Saudi air force. The sale included the production of 84 new aircraft and the modernization of 70 existing aircraft as well as munitions, spare parts, training, maintenance and logistics.