Pakistan
Banned Deobandi terrorist group claims responsibility for Quetta blast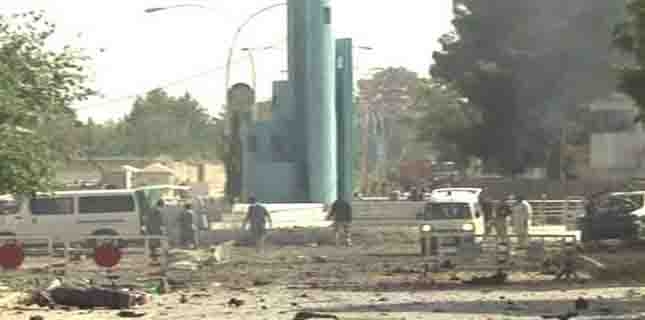 Jamaat-ul-Ahrar, a splinter group of the Pakistani Taliban, claimed responsibility for the suicide bombing in Quetta that left at least 13 Muslims dead including 7 policemen.
The Deobandi terror group claimed attack in a message sent to Reuters by spokesman Asad Mansur.
Explosion near Inspector General of Police Ehsan Mehboob's office in Quetta has killed 13 people, including many policemen, and over a dozen have been injured. Four are said to be in critical condition, including a girl around 10 years of age.
According to confirmed reports, "It was a suicide bombing and about 75 kgs of explosives were in the car." The car is said to have been destroyed and windows of nearby buildings smashed due to the intensity of the blast.
According to Police surgeon Ali Mardan nine people, including three police officers and one traffic warden, were killed in the blast. While Civil Hospital spokesperson Waseem Baig said, 11 people were killed in the blast.
Abdul Razzaq Cheema, director general of police in Baluchistan province, told Reuters it appeared the bomber had detonated a car packed with explosives. He said 15 people had been wounded.
An eyewitness said: "I was two minutes away from the scene when a loud explosion was heard. The intensity of the explosion was so severe that when the dust settled, a leg of a policeman was lying near me."
It was a blessing that the car did not enter the Cantonment area as the Shia Hazara community was to take out a procession today regarding Quds day, he added.