Pakistan
Pakistan rejects EU concerns over executions: FO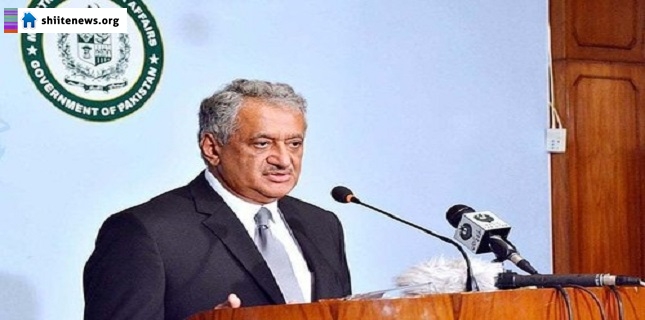 Pakistan has rejected the European Union's (EU) concerns over the death penalty and said Pakistan is not violating international laws, the Foreign Office said on Friday.
"Only such convicts are being hanged who are involved in heinous crimes," said FO spokesman Qazi Khalilullah during a news briefing in Islamabad.
The awarding of death sentences comes under international laws and it is Pakistan's internal affair, the spokesperson added.
Yesterday, the EU had expressed concern over increasing executions in Pakistan and demanded of the government to reinstate the moratorium on death penalty and fully respect all of its international obligations.
EU had also expressed concern over Aftab Bahadur's hanging and said his petition — alleging his juvenile status at the time of the crime and torture while in custody to extract a confession — was not given due consideration.
The EU spokesperson said that the EU is opposed to capital punishment in all cases and has consistently called for its universal abolition.