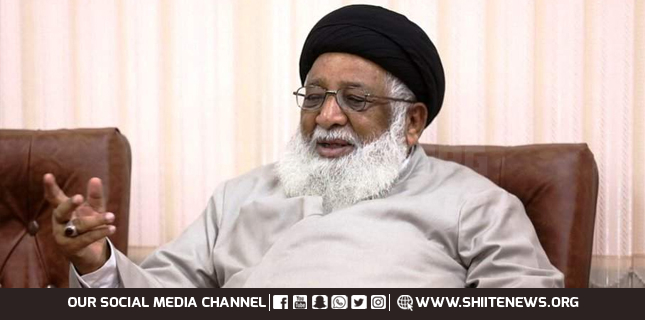 Shiite News: President of Wifaq-ul-Madaris Al-Shia, Allama Hafiz Syed Riaz Hussain Najafi while criticizing Uniform Curriculum he said that Prime Minister, Imran Khan did a lot of good deeds including establishing Hospitals and Educational Institutions but unfortunately he assigned task of Uniformed Curriculum to some incompetents person who failed to work with due honesty.
He expressed his deep concern on neglecting the Ahle Bayt-e-Nabwi(PBUH) in new curriculum and endeavor to keep next generations unaware of holy personalities of Islam.
He demanded government to review uniformed curriculum with due honesty and educate the nation in the light of true glory and prestige of Islam.