Pakistan
Toori Bangash notables' jirga demands court martial of FC cops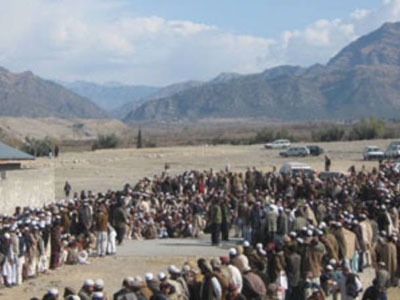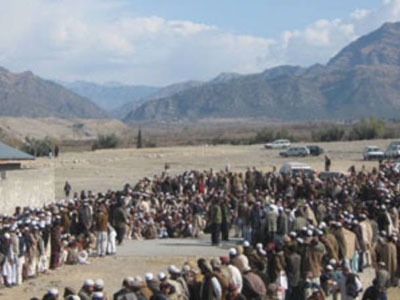 Notables of Toori Bangash tribes of Parachinar have demanded that the FC cops who killed people in Parachinar should be punished through court-martial.
The jirga that was held in Shohda Park further demanded that security forces including army and FC cops should be transferred from Parachinar city and surrounding areas and they should be deployed for Tull-Parachinar Road in Lower Kurrum. They said that Taliban control that road. They said that Parachinar city's security should be handed over to the Levi force.

These demands were made by the jirga on Tuesday. The jirga said that since 2008 to 2011, Bangash volunteers were assigned security of the city and no suicide attack took place in four years. They said whenever security is assigned to the FC cops, suicide attacks occur.

The tribal jirga said that in February, security forces had informed people of suicide attack threat and next day (February 17, 2012) suicidal attack was made. They recalled that FC cops also crushed protestors under their tanks after the suicidal attack.

They said that again the security forces and political administration are giving suicidal attack news to the residents scaring the people of the area. On the other hand, security forces have created emergency like situation in the city.

They said that on February 17, security forces had come to the scene only an hour before the suicidal attack. They said that factual position cast doubts on the role of the security forces.