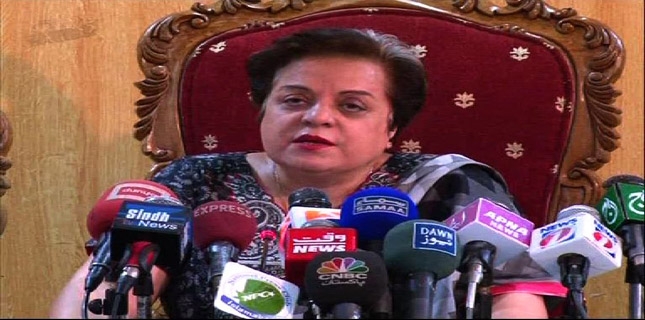 Human Rights minister demand lifting of US sanction against Iran amid Coronavirus spread.
Pakistan government's minister for human rights Shireen Mazari condemned the US sanctions despite Coronavirus spread in Iran as inhumane.
She asked UNHRC to act immediately against the US sanctions.
Federal Minister for Human Rights expressed her anger in tweet.
Human Rights minister demand
She called it absolutely incomprehensible because Trump administration increased sanctions against Iran and that are aggravating the pandemic in Iran.
She noted Coronavirus is resulting in more deaths and suffering in Iran owing to US sanctions.
Meanwhile, human rights minister also urged the United Nations Human Rights Council and its chief Michelle Bachelet to act immediately.
Mazari urged the UNHRC and Bachelete to take immediate note and act against the inhumane and condemnable President of the United States.
Earlier, Prime Minister Imran Khan and Foreign Minister Shah Mahmood Qureshi also called for lifting of sanctions against Iran.
They demanded lifting of sanction so that Iran use its resources against coronavirus.
Meanwhile, China and Russia also have demanded lifting of sanctions against Iran immediately.