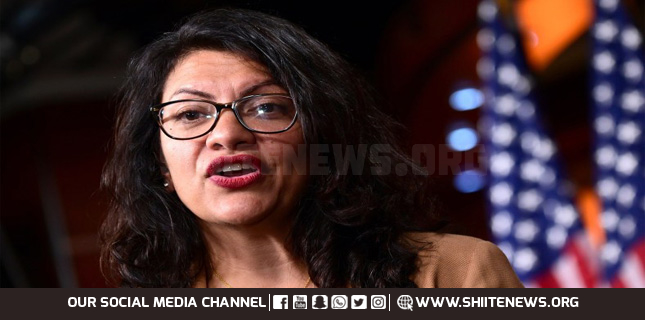 US congresswoman introduces resolution to help Kashmiri civilians. Rashida Tlaib moved resolution in the US House of Representatives that urges Congress to forbid any use of force against Kashmiri civilians.
Furthermore, it also urges US Congress to oppose and condemn the use of pellet shotguns and rubber bullets as a crowd-control method in any case.
It opposes use of force against civilian populations in India-held Kashmir, either by governmental or nongovernmental actors.
US congresswoman introduces resolution
Notably, a Democrat from the 13th district of the state of Michigan Tlaib is a Palestinian Arab and a leading human rights campaigner.
Moreover, she topped those first US lawmakers who condemned India's Aug 5 decision to annex Kashmir.
They urged India to reconsider its decision, stop human rights violations and respect basic rights of the Kashmir. She also raised these issues in that resolution.
Pro Kashmir US congresswoman
The resolution seeks from India to immediately lift all remaining elements of the communications blockade. Particularly, it called for restoring phone and internet access and refraining from any interference with the provision of medical treatment.
Read more:
US woman lawmaker condemns India over Kashmir issue
The Resolution 724 also condemns human rights violations in Jammu and Kashmir and supports Kashmiri self-determination.
The resolution notes that India has unilaterally changed the status of Jammu and Kashmir without a direct consultation or the consent of the Kashmiri people.
Therefore, it emphasised India go to direct consultation of the Kashmiri people. It urged Kashmiris who must play a central role in the determination of their future.