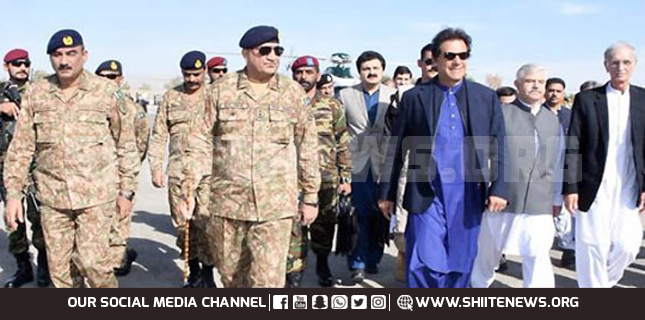 Prime Minister Imran Khan warned that conflict between nuclear-armed Pakistan and India would affect the whole world.
He said this in a speech at a rally in Islamabad today, where he said conflict would not be confined to South Asian region.
However, Imran Khan also said Pakistan would give a befitting response to Modi-led India if, it attacked.
Notably, he cited that Pakistan armed forces ready to respond to Indian attack.
Furthermore, he said Pakistan would counter every brick with a stone if India attacks.
Most importantly, Prime Minister would raise the issue when he addresses the UN General Assembly next month.
He also referred he had warned the international community that India could launch an attack on Azad Kashmir.
He further cited that attack would aim at diverting attention from human rights abuses in occupied Kashmir.
Imran Khan lamented that people in held-Kashmir were living under curfew for almost four weeks since India stripped IOK of its autonomy.
Meanwhile PM assured his government's full support to Kashmiri people.
Also, he hoped that Kashmir would soon get independence.