Lebonan
Iran Supreme Leader's Remarks over STL Courageous, Hezbollah says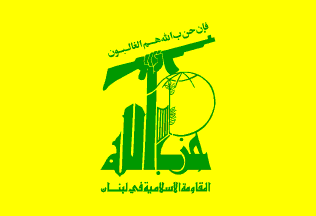 The Lebanese Shiite group Hezbollah said Tuesday that recent comments by Iran's supreme leader over the Special Tribunal for Lebanon (STL) did not contradict local and regional efforts to solve the deadlock in Lebanon.Iran's supreme leader Ayatollah Ali Khamenei called for tackling the deadlock over the UN-backed court  probing into the 2005 assassination of former Lebanese Prime Minister Rafic Hariri with "wisdom and poise," Hezbollah said in a statement.
Ayatollah Khamenei said Monday any verdict by the STL is "null and void."
Tensions have mounted in Lebanon in recent months over the indictment to be issued by the Netherlands-based STL.
The UN-backed court is expected to point the finger at members of Hezbollah which may drag Lebanon into Sunni-Shiite strife.
Hezbollah rejected cooperation with the court, slamming it as an "Israeli project," with the aim of undermining resistance against the Jewish state.
Ayatollah Khamenei's remarks were seen as an attempt to support Hezbollah against the court. In its statement, Hezbollah described the supreme leader's comments as "courageous."
Lebanese Prime Minister Saad Hariri, the son of Rafic Hariri, said the Iranian leader's remarks would not impact efforts led by Saudi Arabia and Syria to break the deadlock over the STL.
Saudi-Syrian efforts are very positive and things are progressing, Hariri said at a joint news conference on Tuesday in Beirut.
"It might not be as fast as some would like it to be, and things may take some time but they are positive," he added. At the same time, Hezbollah also reiterated support to Saudi-Syrian talks.
Hariri said he respected comments by Khamenei over the STL but he did not share the same viewpoint.
Back to top button