Lebonan
STL Pure Hypocrisy, Similar to Middle Age Tribunals: Hizbullah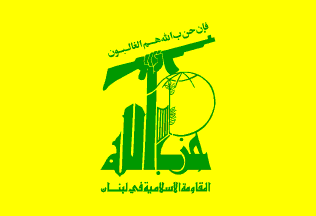 Hezbollah politicians and leaders renewed on Friday belief that the indictment to be released by the so-called Special Tribunal for Lebanon in the assassination of former Prime Minister Rafiq Hariri's case was politicized, stressing its main purpose was to tarnish the Resistance's image.The head of Hezbollah Executive Council Sayyed Hashem Safieddine stressed that no one can besiege the Resistance through an international tribunal or a politicized verdict. "The United States and those who follow it must know that they're conspiring on Lebanon's  Resistance," Sayyed Safieddine said during a religious ceremony. "You, idiots, this is Lebanon, the resistant and victorious Lebanon, Lebanon, which defeated the Israeli in Bint Jbeil and Maroun Al-Rass and Aita Ac-Chaab, Lebanon which stood alone in the face of all international forces," his eminence went on to say, addressing those who're seeking to target the Resistance.
"Even in Lebanon, some people believe they can pressure the Resistance through a verdict or a tribunal. This is impossible. Those who bet on pressuring the Resistance will turn to be losers," Sayyed Safieddine said. "There's no doubt this tribunal, the so-called international tribunal, resembles everything except the tribunal. It's maybe similar to the tribunals of the Middle Age. But this is not a tribunal. This is pure hypocrisy."
For his part, member of the Loyalty to the Resistance parliamentary bloc MP Nawwaf Moussawi criticized the other party's insistence on adopting a tense rhetoric despite the fact that the opposition has support the Saudi-Syrian initiative to reach a consensus in Lebanon. "This camp is committed to a tribunal which proved to be politicized and nothing but a tool exploited by regional forces with the aim of getting rid of the Resistance, a mission that the enemy failed in achieving during the July war," Moussawi pointed out.
Moussawi, who called on the other party to stop betting on the possibility of deleting the Resistance through international judicial plots, stressed that the Resistance has overcome all challenges and will continue to do so.
Moussawi's colleague in the Loyalty to the Resistance parliamentary bloc MP Hasan Fadlallah in turn said that the indictment's real purpose is to tarnish the Resistance's image. "They want to damage its image after they realized that the Islamic resistance in Lebanon has become all the hope for all the Arabs and Muslims in the world," he said.
"The main problem in the country is that one camp believes that it has an indictment in its pocket and that it may use it to blackmail the resistance, which is the current American demand that wants to obstruct any Arab solution to the crisis," Fadlallah stressed, adding that the country is bound to be ruled by consensus and understanding.
The Hezbollah MP called for tackling the situation in Lebanon before the indictment is released, saying that no one knows where matters may lead after it is announced.
On Thursday, and during the fourth Ashura night at the Sayyed As-Shouhadaa complex in Beirut's southern suburb, the head of Hezbollah Juristic Board Sheikh Mohamad Yazbek assured that the "Resistance will always be ready to defend Lebanon, its dignity, independence and sovereignty."
Sheikh Yazbek stressed that the resistance will remain determined on demanding the prosecution of false witnesses because their prosecution will lead to the truth, adding that "the fabricators and makers of the indictment against the Resistance will reap nothing but regret."
Back to top button