Lebonan
Hezbollah: Hunt Harriri terror framers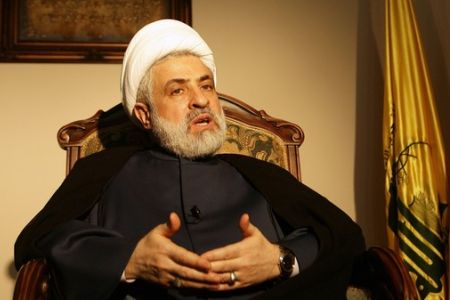 Lebanon's Hezbollah resistance movement is demanding the arrest of the masterminds of fake witnesses in the case of former Prime Minister Rafiq Hariri's assassination.
"It is required to open the case file of the false witnesses so that there will be no distractions," prominent Hezbollah leader Sheikh Naim  Qassem said in his remarks published on Thursday.
"But to get to the 'big shots' whom we demand to go down when it is established that they had fabricated and made (their confessions)," Naharnet news portal quoted him as saying.
Late Premier Hariri was killed in Beirut on February 14, 2005, when a massive bombing targeted his vehicle in the Lebanese capital, leaving more than 22 others dead.
Western-backed political parties in Lebanon charged Syria with being behind the assassination, while Israel blamed it on Hezbollah, the accusations Damascus and the Lebanese resistance strongly rejected.
"We will follow up on this issue which will lead to the arrest of the 'big shots'," Shiekh Qassem added. "It is time to hold accountable the perpetrators regardless of their beliefs or sects."
Qassem said Hezbollah awaited the "mechanism" to be decided by the Cabinet, after the findings were put forth by Justice Minister, Ibrahim Najjar.
On Monday, Lebanese Prime Minister Saad Hariri acknowledged that he made a mistake to accuse Syria of the murder of his father.
"At one stage, we accused Syria of assassinating the martyred premier… which was a political accusation, and that political accusation is over," he admitted.