Lebonan
Sheikh Qassem: Hezbollah Solved Tribunal Negligence Problem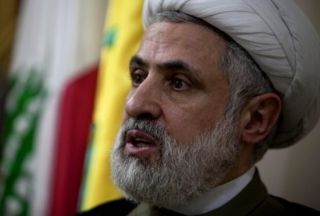 Hezbollah deputy Secretary General Sheikh Naim Qassem said the party tried to solve the negligence that officials linked to the international tribunal had made by unveiling evidence of Israel's involvement in ex-Premier martyr Rafik Hariri's assassination.
"Hezbollah is not responsible for finding the accused or presenting evidence to the Special Tribunal for Lebanon," Sheikh Qassem said  during an Iftar, adding that the party interfered in the issue only after Israel's involvement in Hariri's murder was ruled out.
"If there was any serious work to achieve the truth, the Mossad and members of the Israeli government should be summoned" by the court, he said. "We will follow up the issue and accuse Israel until achieving the truth," Qassem added.