Lebonan
Hezbollah Ready to Submit Data to Lebanese Authorities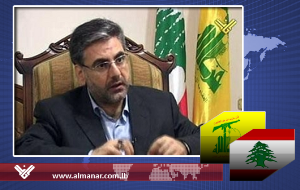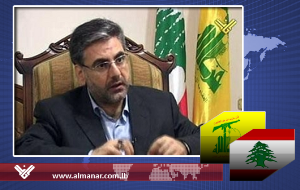 Following the exceptional press conference made by Hezbollah Secretary General Sayyed Hasan Nasrallah in which he directly accused the Israeli enemy of involvement in the assassination of former Prime Minister Rafiq Hariri, the Resistance party's stance remained fixed…
For Hezbollah, the international tribunal is politicized and therefore, can't be trusted. That's it: a tribunal rejecting to sue false witnesses, a  tribunal rejecting to adopt the Israeli hypothesis, a tribunal with verdicts issued in media is a political one.
Therefore, Hezbollah refuses to cooperate with such tribunal. Hezbollah Secretary General said it clearly in his famous press conference: "Hezbollah does not trust the international tribunal. However, if the Lebanese government is willing to form a Lebanese commission to investigate the matter, we will cooperate."
On Friday, the same stance was reiterated following the request submitted by the Special Tribunal for Lebanon's Prosecutor Daniel Bellemare to provide him with the data and footage in Hezbollah's possession.
In this context, member of the Loyalty to the Resistance parliamentary bloc MP Nawwaf Moussawi announced readiness of Hezbollah to hand over to Lebanese authorities footage shown during Sayyed Nasrallah's footage "and let them do whatever they want afterwards."
"Data and evidence in Sayyed Hasan Nasrallah's possession has been made public," Moussawi told Lebanese daily Ad-Diyar. "Hezbollah, however, doesn't trust the International Tribunal or the international investigation," Moussawi added.
He said Hezbollah was ready to provide such information to the Lebanese judiciary.
In response to a question about Lebanese authorities giving the data to Special Tribunal for Lebanon Prosecutor Daniel Bellemare, Moussawi said: "So what, it's their business."
In the same context, Lebanese daily Al-Akhbar quoted sources close to Hezbollah as saying that the Resistance path's stance was clear since August 9, the day of the famous press conference, "when Sayyed Nasrallah made it clear he wouldn't cooperated with the STL but that he's ready to provide the data in his possession to the Lebanese authorities or any trusted investigative team."