Lebonan
Hariri tribunal asks for Hezbollah data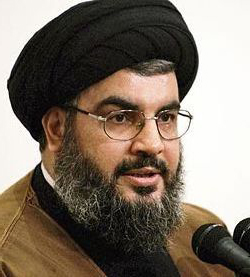 A UN court probing the murder of Lebanese ex-premier Rafiq Hariri on Wednesday called for the submission of all material held by Hezbollah, which says its data implicates Israel in the killing.
"In line with its mandate, the Office of the Prosecutor has requested the Lebanese authorities to provide all the information in possession of (Hezbollah) Secretary General Hassan Nasrallah," a statement released by the UN-backed Special Tribunal for Lebanon said.
"This request includes the video material that was shown on television during the press conference, as well any other material that would be of assistance to the Office of the Prosecutor in unveiling the truth."
Tribunal spokeswoman Fatima Issawi said that the court was seeking all relevant information, days after Nasrallah revealed "evidence" that the Zionist regime was behind the February 14, 2005 bombing that killed Hariri and 22 others.
Nasrallah at Monday's news conference produced several clips of aerial views of various areas in Lebanon, including the site of the Hariri assassination in west of Beirut several years prior to the murder.
He said the footage was intercepted from unmanned Israeli MK surveillance drones.
Nasrallah, who has repeatedly shot down the tribunal's credibility, has also said he would cooperate with the Lebanese government and present the cabinet, which includes two Hezbollah ministers, with his findings.