Lebonan
Baraka: The next battle will be over the Aqsa Mosque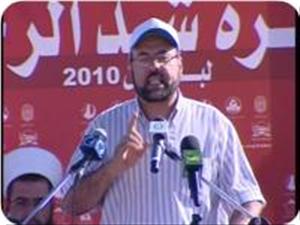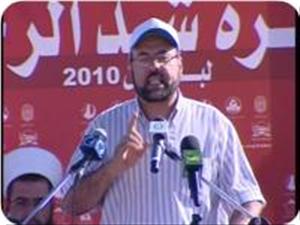 BEIRUT, (PIC)– Hamas representative in Lebanon Ali Baraka stated that the option of resistance, not the peace talks, would restore the Aqsa Mosque and liberate Palestine from the Israeli occupation, noting that the next battle between the resistance and the occupation would be over the holy Mosque.
Baraka made his remarks during his participation in a march in the village of Maroun Al-Ras on the Lebanese-Palestinian borders. Hundreds of Palestinians and Lebanese flocked into the village on Sunday to participate in the event.
He condemned the Palestinian Authority's peace talks with Israel as a treacherous blow to the Aqsa Mosque and a cover for the Israeli occupation's crimes against the Palestinian people.
The Hamas official added that the Israeli occupation has been the sole beneficiary of the peace negations with the PA since the Oslo agreements, noting that the settlement activities have increased threefold since then.
The official emphasized that travel of this number of people to the nearest possible point to the Aqsa Mosque sends a message to the Israeli occupation that the Arab and Muslim nations would never stay silent and arms-folded towards any Israeli attempt to attack the Islamic holy sites in occupied Jerusalem.