Lebonan
Lebanon vows to hit back at aggressors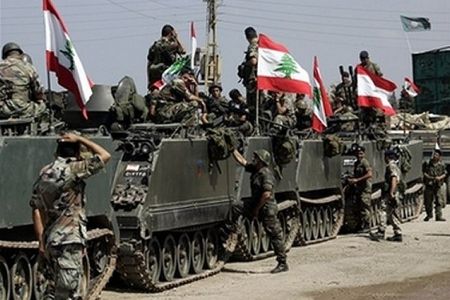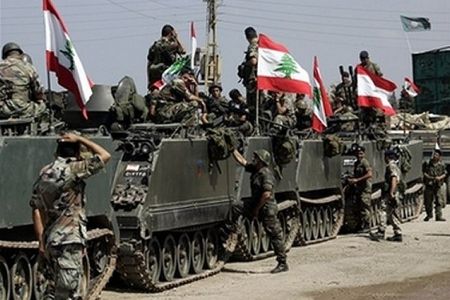 Lebanon says its army is ready to retaliate any new Israeli aggression while reports indicate redeployment of Israeli troops along the border with south Lebanon.
Israeli forces fired rockets into southern Lebanon on Tuesday, killing four Lebanese, including a journalist.
The move drew backfire from the Labenese troops stationed at the border, which left a senior Israeli officer killed.
"The answer will be the same in the event of any aggression along the border," a Lebanese military spokesman told AFP on Wednesday, speaking on condition of anonymity.
He added that the army was in contact with the UN peacekeeping mission in southern Lebanon, after Israel's army radio said that troops planned to try again to uproot a tree in the border area which witnessed deadly clashes on Tuesday.
"We have been told that they are going to try and uproot the tree again today," said the spokesman.
"Any aggression against Lebanon will have serious consequences," he stressed.
The remarks echoed an earlier warning by Lebanon's President Michel Sleiman, who vowed that his country would "stand up to Israel's violation of UN Resolution 1701 — whatever the cost."
Hezbollah Secretary General Seyyed Hassan Nasrallah also gave his movement's full support for the army, warning that if Israel invaded the Lebanese military again, his resistance movement force would not hesitate to act.
"The arm that extends itself against the Lebanese army will be cut by the resistance," he said
Back to top button