Lebonan
Hezbollah on Alert ahead of Israel Drill; Warns 'Israelis Have No Place to Hide'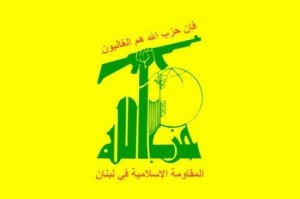 Thousands of Hezbollah resistance fighters have been ordered to maintain a heightened state of alert ahead of a large-scale Israeli occupation army exercise which begins Sunday, the group's representatives in southern Lebanon, Sheikh Nabil Qaouk, told the AFP news agency on Friday.
Sheikh Qaouk said, "The Hezbollah fighters have (been instructed) to be completely ready to confront Israeli maneuvers on Sunday. A few thousands of our fighters will not go to the polls (to participate in municipal elections in southern Lebanon) and are ready (for anything) today."
Israeli officials have stressed that the week-long drill was planned in advance, however Sheikh Qaouk clarified that "in the event of a new aggression against Lebanon, the Israelis will not find a place to hide in Palestine."
Sheikh Qaouk made the remarks during a meeting at his home in Tyre with Jewish American intellectual Noam Chomsky, who was denied entry to the Zionist entity and the occupied West Bank earlier this week.
Israeli Deputy Defense Minister Matan Vilnai held a press briefing this week on the "Turning Point 4″ exercise, which is aimed at preparing the home front for a possible military conflict.
"The scenario we are referring to includes the firing of hundreds of missiles at Israel from different places and targets," Vilnai said, stressing that the drill was preplanned and would include an air raid siren across the country on Wednesday.
Israel believes that Hezbollah has built its cache to more than 40,000 rockets since the Second Lebanon War, and that the resistance group has developed the capability to reach the center of the occupied country with its weapons.
Last month, Israeli President Shimon Peres accused Syria of providing Scud missiles to Hezbollah, charges that Damascus has denied.
Syria and Hezbollah both went on alert anticipating an Israeli attack on Lebanon in January, Arab-language media reported then.
Hezbollah's deputy secretary general, Sheikh Naeem Qassem, said the group was preparing to retaliate if Israel decided to attack.