Lebonan
Hezbollah parliamentary group: Hariri's return 'positive'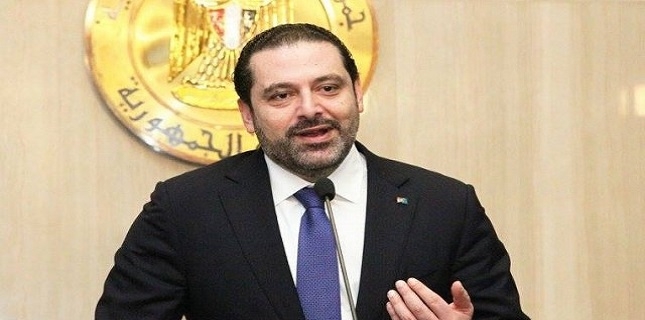 The parliamentary group of the Hezbollah resistance movement has welcomed Prime Minister Saad Hariri's return to Lebanon, who recently stepped back from his surprise resignation in Saudi Arabia.
In a statement released on Thursday, the Loyalty to the Resistance Bloc voiced its "great satisfaction" with recent political developments in Lebanon, adding that Hariri's latest "positive statements" signaled a possible return to normalcy in the country.
The recent developments were "the result of the adherence of the Lebanese to their unity, sovereignty, independence and national dignity," in tandem with "their rejection of any foreign dictates," the bloc said.
It further hailed the "outstanding management of President Michel Aoun" and Parliament Speaker Nabih Berri during the fresh political crisis in Lebanon.
Hariri stunned Lebanon by announcing his resignation in a live television broadcast from Saudi Arabia on November 4.
Senior sources close to Hariri and top Lebanese officials said Saudi Arabia had coerced Hariri into stepping down and put him under house arrest.
The development was followed by a steep escalation in Saudi statements, accusing the Lebanese government of declaring war on the kingdom.
Aoun refused to accept Hariri's resignation and said that the premier was being detained in Saudi Arabia against his will.
On November 22, Hariri returned to Lebanon after a nearly three-week absence, emphasizing that he had accepted Aoun's request to suspend his resignation.
Put country first: PM to Lebanese
Separately on Thursday, Hariri described the latest turmoil as "a wake-up call" for the Lebanese people to put their country ahead of regional issues.
"The period that passed was perhaps like a wake-up call for all of us to look for Lebanon's interests rather than looking at problems around us," Hariri said at the annual Arab Banking Conference in the capital, Beirut.
Stability Lebanon's top concern
He also noted that stability was Lebanon's "primary concern" and thus his government would focus on the issue.
The prime minister further said that his government was going to prioritize Lebanon's interests over regional challenges.
"The problems around us are important, but Lebanon is more important," he said.
Hariri stressed the need for Lebanon to stay out of regional conflicts "not just with words but with action as well" and return to the official policy of "disassociation" or neutrality.